Find the latest updates here regarding changes to worship, classes and other IPC related activities.
Guidelines for Special Events on Church Property
The guidelines for members and guests using the pool at the Children's Fresh Air Farm are intended to reduce the risk of COVID-19 exposure and transmissions. It includes limiting visitors, social distancing, wearing of masks when not in the pool, no sharing of towels or toys, and no food or beverages except for bottled water in pool area. Please review before using the pool.

The following are the current general guidelines for members and guests entering or using the Children's Fresh Air Farm for the Summer Learning Program.

The following are the current general guidelines for members and guests entering or using Independent Presbyterian Church buildings or facilities.

The following are the current guidelines for guests and other family members attending wedding, funeral or baptism services at Independent Presbyterian Church.

The following are guidelines for members and guest planning to the attend the in-person worship service on Sunday, June 28 at the Children's Fresh Air Farm.
June 3, 2020 Update
Dear IPC Members,

These are indeed crazy times. I keep having to remind myself that God is in charge, and this too shall all pass. One day at a time.

Your Staff and Worship Ministry and House & Properties have been meeting and planning extensively for our reopening. There is a subcommittee of H&P that meets (via ZOOM) weekly, reviewing best practices from other churches, government issued mandates and procedures, and medical advice from our own medical profession members. We still do not know for sure when we will be able to open the building for services, classes and other ministries, but we look forward to being able to worship together when the time comes. The consistent advice from medical professionals in our church is that we should not consider gathering in large numbers until there is a steady decline in new COVID cases in Alabama and the community. Cases are still rising as of this date (June 3, 2020). The irony is that many of us that wish the most to gather and see friends and enjoy fellowship, are the most susceptible to catching the virus, with possible dangerous results. So, we are studying the risks and rewards.

When we do come together, for the time being at least, service will be different in order to reduce the risk of exposure. Likely, there will be no congregational singing, books and pew cushions will be removed, no programs will be handed out, and above all, social distancing will be in effect. Elderly and other high-risk members also will be encouraged to stay home and enjoy the live stream.  Hopefully, a vaccine will be developed soon or other positive developments relating to the virus will occur that make these types of precautions short-lived.

As you probably know, day care has been suspended since the pandemic started in mid-March. If the virus was not bad enough, shortly after closing, the nursery and several church offices experienced significant water damage from a broken toilet in March. FYI - the "flood" was all fresh, chlorinated water, but it caused significant sheetrock, carpet and furniture damage. The restoration work will begin very soon thanks to our insurance company and Brasfield & Gorrie, with a likely completion date in August. While this water damage event is unfortunate, we are grateful that it occurred at a time that turned out to be downtime and look forward to reopening with a fresh start!

Overall, we anticipate a gradual phased reopening once the COVID case trends and other indicators improve, beginning with a single worship service, possibly outdoors.  In the interim, we are focused on finding other ways to safely bring our members together.  For example, we recently established guidelines for small group gatherings and activities in designated outdoor areas of the church and the Children's Fresh Air Farm, as well as guidelines for small, limited attendance wedding and funeral services in the sanctuary.  

We all want to be together as a church, but your safety is a paramount consideration.

More details of a gradual re-opening will be forthcoming. We welcome your thoughts and suggestions.

Thank you for your patience, and your prayers for our church. 

Regards, 
H&P Subcommittee
Mike Graham
Alan Deer
Paul Leaver
Julie Rediker
Dr. Steve Hunt
Dr. Sean Vanlandingham
Rev. Lucy Turner
COVID-19 News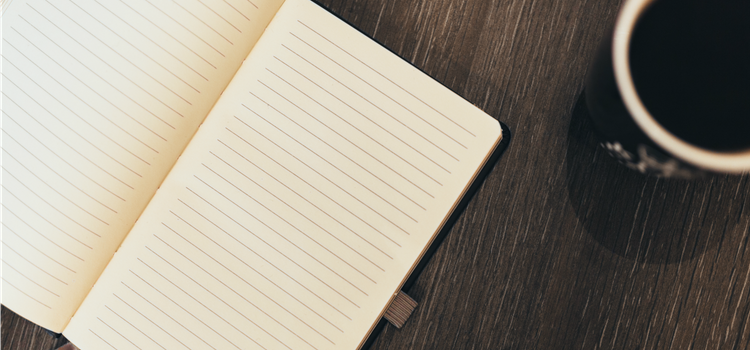 Online Resources
We have compiled a list of online resources to help you to continue to engage in the worship and ministry of Independent Presbyterian Church during this time in which in-person events are not possible.
Our Sunday 11 am worship service will be available through livestreaming only. Bulletins can be downloaded at here.

Please continue to remember to support the church. Even during this time when in person attendance is not possible, we do have basic necessary bills to cover. Offerings may be submitted by mail, online or through the ShelbyNEXT app. As always, thank you for your gifts.

Download a worship bulletin for the 11 am worship service from home.

Our Christian Education Ministry is creating daily video devotionals Monday through Friday. You can subscribe to our YouTube channel to receive notifications when new devotions are posted.

Need ideas for keeping your children busy at home? IPC Day School director Kathy Leaver is providing ideas every day.

Still need to download the ShelbyNEXT app? Login emails were sent to all unregistered members on Friday, March 13. Download instructions or view the video to learn how to use the system.