To God be the Glory in all our worship, music and mission. All are invited to worship with Independent Presbyterian Church.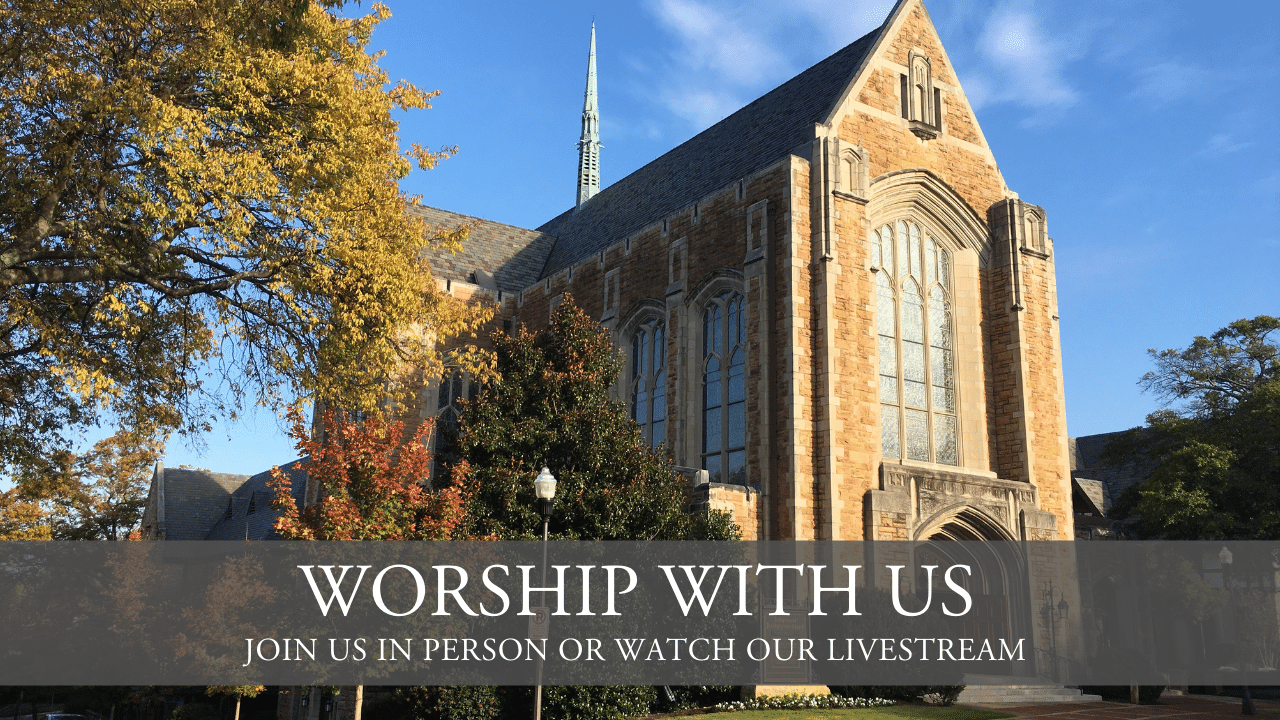 Sunday, September 26
Service for Installation of Rev. Kevin J. Long

A service is planned at 4 pm to install the Reverend Kevin J. Long as IPC's eighth Pastor in the congregation's 105-year history. All are invited to attend the service in the church sanctuary with a reception to follow in Highland Hall. Please join us in person or watch the service online.
Download the Service for Installation bulletin.»

Sunday Evening Worship

There will be no 5 pm Table service at Highland Hall this week.
Livestream Services
The 11 am worship service held in the sanctuary will be available via livestream. You can also find the replay about 24 hours following the service. 
Let us know you are worshipping with us via livestream by filling out an online attendance form. 
Please continue to remember to support the church. Offerings may be submitted online, by mail to 3100 Highland Avenue S., Birmingham, AL 35205 or through your mobile device on the ShelbyNEXT app. 
In Response to COVID-19

In light of the current COVID-19 numbers and the expected trends for the coming weeks, IPC's Task Force is now requiring masks for any in-person gathering.

Each Sunday

Holy Communion is served the first Sunday of each month in the morning worship services and weekly at the Table evening worship service.

Childcare is available for Sunday services.

Wednesday Services

Wednesday nights at IPC return for the fall.

Baptisms

We believe in one Baptism as a sign and seal of God's grace. If you have been Baptized in another church, the Baptism is recognized by IPC. We welcome the baptism of children and adults. For information, contact Lea Anne Hardy at (205) 933-3703 or lhardy@ipc-usa.org.

Weddings

Wedding services in the sanctuary or chapel at Independent Presbyterian Church are available to church members and their immediate family members. The Great Hall is available for receptions. For information, contact Sandra Putman at sputman@ipc-usa.org or (205) 933-3703.

Please contact Rev. Susan Clayton about deaths within the IPC family. After she is notified, a pastor will call to help plan services in the IPC chapel, sanctuary or off-site. To assist with planning, Congregational Ministries has prepared A Guide to Funeral Planning at IPC. Contact Rev. Clayton at (205) 933- 3706 or sclayton@ipc-usa.org. A funeral planning guide can be downloaded here.