To God be the Glory in all our worship, music, and mission. All are invited to worship with Independent Presbyterian Church.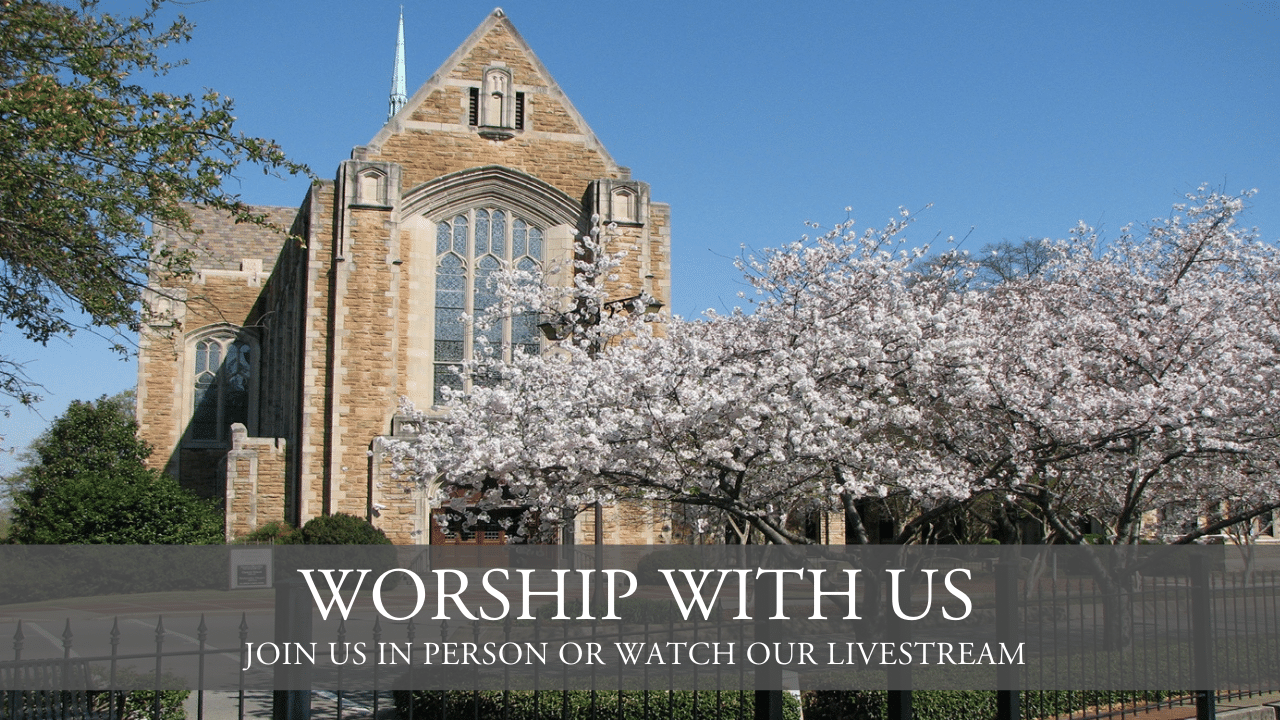 Sunday, May 29
9 am Sunday School Hour

Join us for coffee and donuts in the Parlor at 9 am. Sunday School classes will not meet in observance of the Memorial Day holiday.

Summer Sunday Morning Worship

This Sunday, we move to one morning worship service. Worship with us at 10 am in the Sanctuary.

The IPC Choir will sing many of the anthems that will be performed on the Choir Tour to France in June. Please come ten minutes early to hear the choral prelude and plan to stay for the rousing choral postlude!

Sunday Evening Worship

5 pm Table worship service at Highland Hall

Livestream Services
The 11 am worship service held in the sanctuary each Sunday will be available via livestream. Let us know you are worshipping with us via livestream by filling out an online attendance form. 
Please continue to remember to support the church. Offerings may be submitted online, by mail to 3100 Highland Avenue S., Birmingham, AL 35205 or through your mobile device on the ShelbyNEXT app. 
Each Sunday

Holy Communion is served the first Sunday of each month in the morning worship services and weekly at the Table evening worship service.

Childcare is available for Sunday services.

Baptisms

We believe in one Baptism as a sign and seal of God's grace. If you have been Baptized in another church, the Baptism is recognized by IPC. We welcome the baptism of children and adults. For information, contact Lea Anne Hardy at (205) 933-3703 or lhardy@ipc-usa.org.

Weddings

Wedding services in the sanctuary or chapel at Independent Presbyterian Church are available to church members and their immediate family members. The Great Hall is available for receptions. For information, contact Sandra Putman at sputman@ipc-usa.org or (205) 933-3703.

Please contact Rev. Susan Clayton about deaths within the IPC family. After she is notified, a pastor will call to help plan services in the IPC chapel, sanctuary or off-site. To assist with planning, Congregational Ministries has prepared A Guide to Funeral Planning at IPC. Contact Rev. Clayton at (205) 933- 3706 or sclayton@ipc-usa.org. A funeral planning guide can be downloaded here.