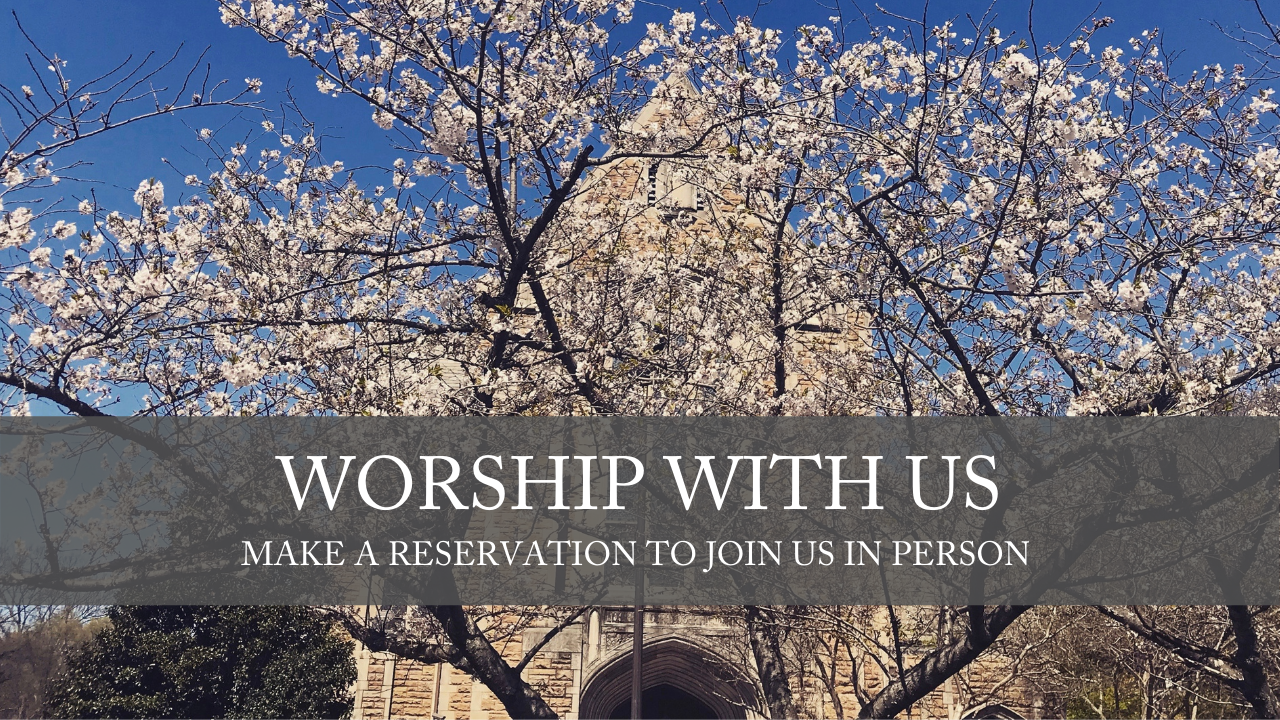 Our sanctuary is now open for the 11 am service, and Highland Hall is now open for the 5 pm Table service.
As we prepare to gather in person, our knowledgeable and thoughtful Re-Opening Task Force asks us to continue our reservation process and follow precautions with masks and safe social distancing.
Make In-Person Reservations
Seating is currently available to a maximum of 100 participants in the sanctuary and 75 in Highland Hall, and reservations are required using the links below. We ask you to please follow the prompts to make a reservation for each person attending from your family. Childcare is provided but must be added to your reservation form.
If you need to cancel your reservation, please contact Marsha Harbin at (205) 933-3715 or mharbin@ipc-usa.org to allow us to open your seat for others.
Sunday, March 7
Sunday, March 14 | Youth Sunday
Sunday, March 21
Sunday, March 28 | Palm Sunday
Thursday, April 1 | Maundy Thursday
Friday, April 2 | Good Friday
Sunday, April 4 | Easter Sunday
WAITLIST: Sunday, April 4 | Easter Sunday
As we approach capacity for the 9 am and 11 am Easter services, the Re-Opening Task Force continues to monitor data to determine if additional seating can be opened at a later date. Watch for more information, and you can register to be placed on the waitlist. 
Sunday, April 11
Sunday, April 18
Sunday, April 25
Each Sunday

Holy Communion is served the first Sunday of the month.

Services held in the sanctuary will continue to be available via livestream on IPC's Facebook page and YouTube Channel.

Childcare is available by reservation when we are able to offer in-person Sunday services.

In Response to Covid-19

IPC's House & Properties Re-opening Task Force regularly meets to evaluate current trends in Covid-19. Data is monitored and thoughtfully discussed to make real-time decisions about reopening the church in a manner that is balanced, responsible, and helps reduce the risk of transmission of the virus among IPC's members, guests and staff. Read the latest update from our Task Force »