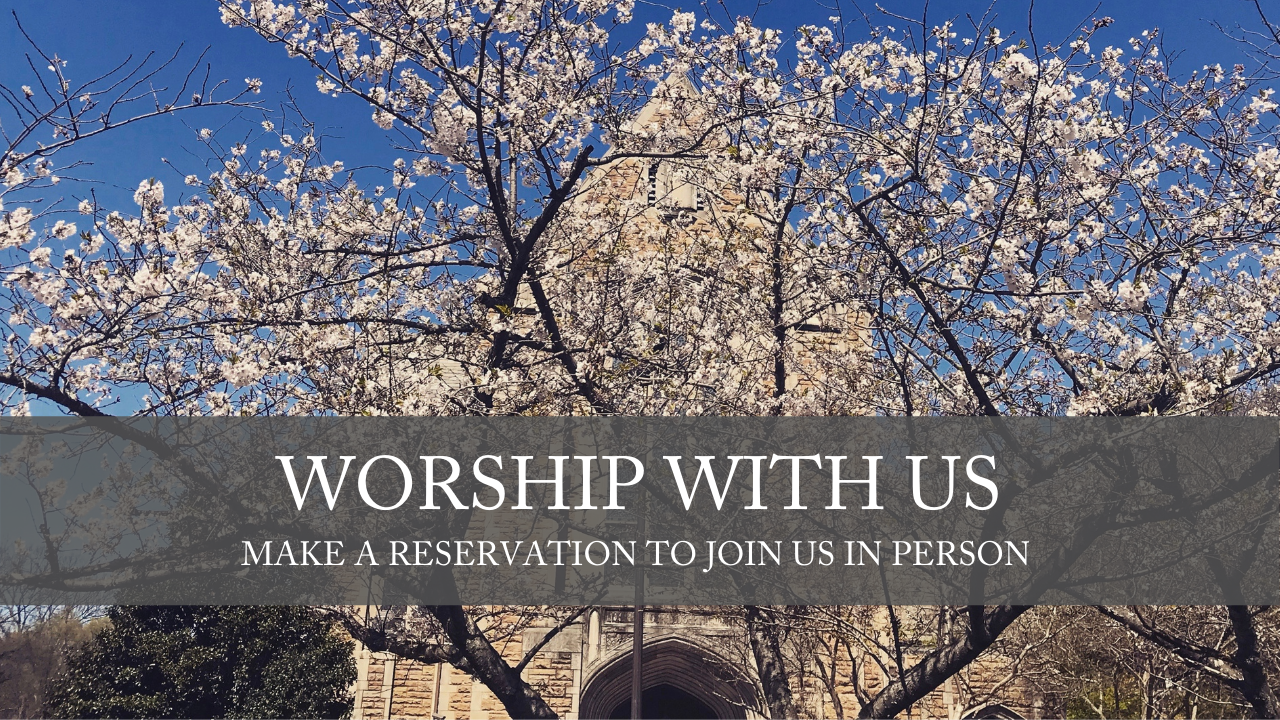 Make In-Person Reservations
It is our joy to worship with you on Sundays. Seating is currently available up to 164 worshippers in the sanctuary and 75 in Highland Hall, and reservations are required using the links below. We ask you to please follow the prompts to make a reservation for each person attending from your family. Childcare is provided but must be added to your reservation form.
If you need to cancel your reservation, please contact Lea Anne Hardy at (205) 933-3731 or lhardy@ipc-usa.org to allow us to open your seat for others.
Sunday, May 9
Sunday, May 16
Sunday, May 23
Sunday, May 30
Each Sunday

Holy Communion is served the first Sunday of the month.

Services held in the sanctuary will continue to be available via livestream on IPC's Facebook page and YouTube Channel.

Childcare is available by reservation for in-person Sunday services.

In Response to Covid-19

IPC's House & Properties Re-opening Task Force regularly meets to evaluate current trends in Covid-19. Data is monitored and thoughtfully discussed to make real-time decisions about reopening the church in a manner that is balanced, responsible, and helps reduce the risk of transmission of the virus among IPC's members, guests and staff. Read the latest update from our Task Force »