Independent Presbyterian Church joyfully announces its eighth Pastor-Head of Staff in the congregation's 105 year history. The congregation unanimously voted Sunday, May 2, to extend a call to Reverend Kevin J. Long.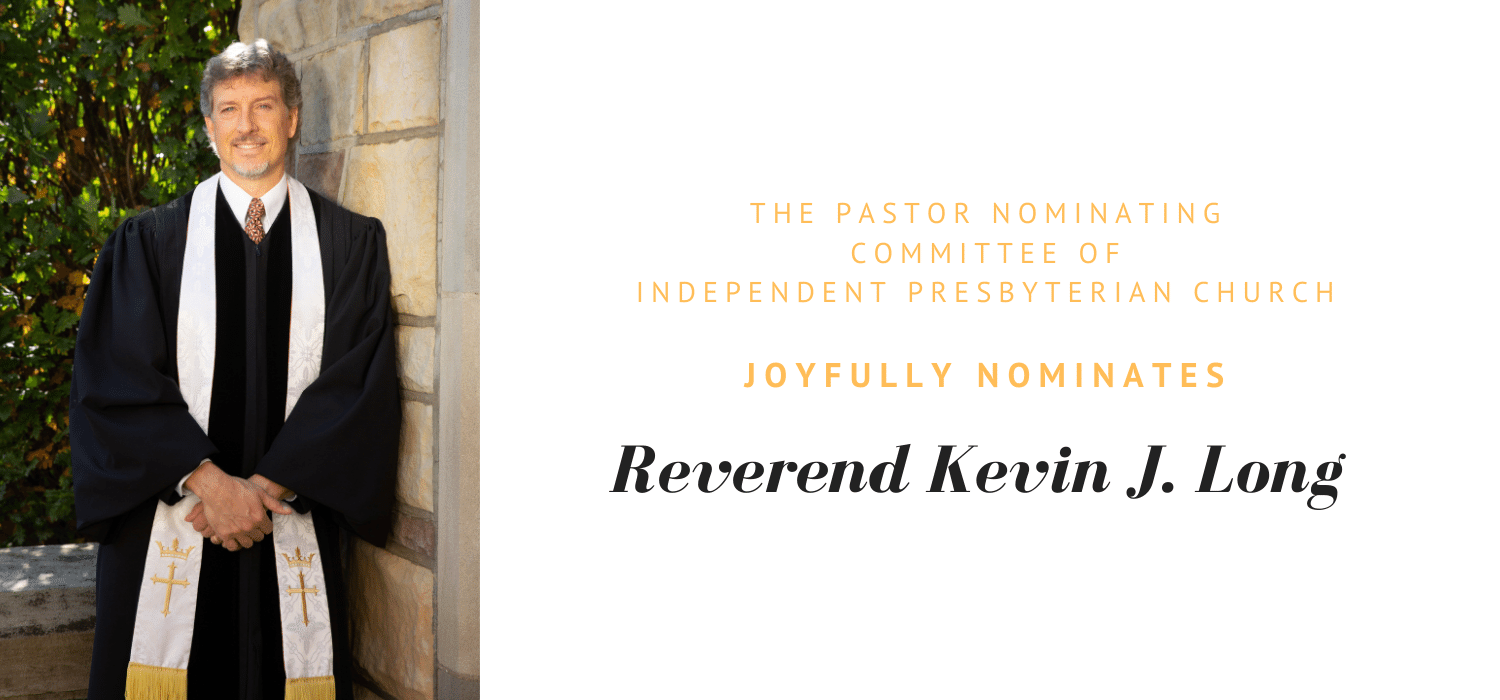 Welcome Long Family
We can't wait to share more about our excitement for Rev. Long's arrival later this summer. More information will be published soon as we prepare to welcome the Long Family to IPC.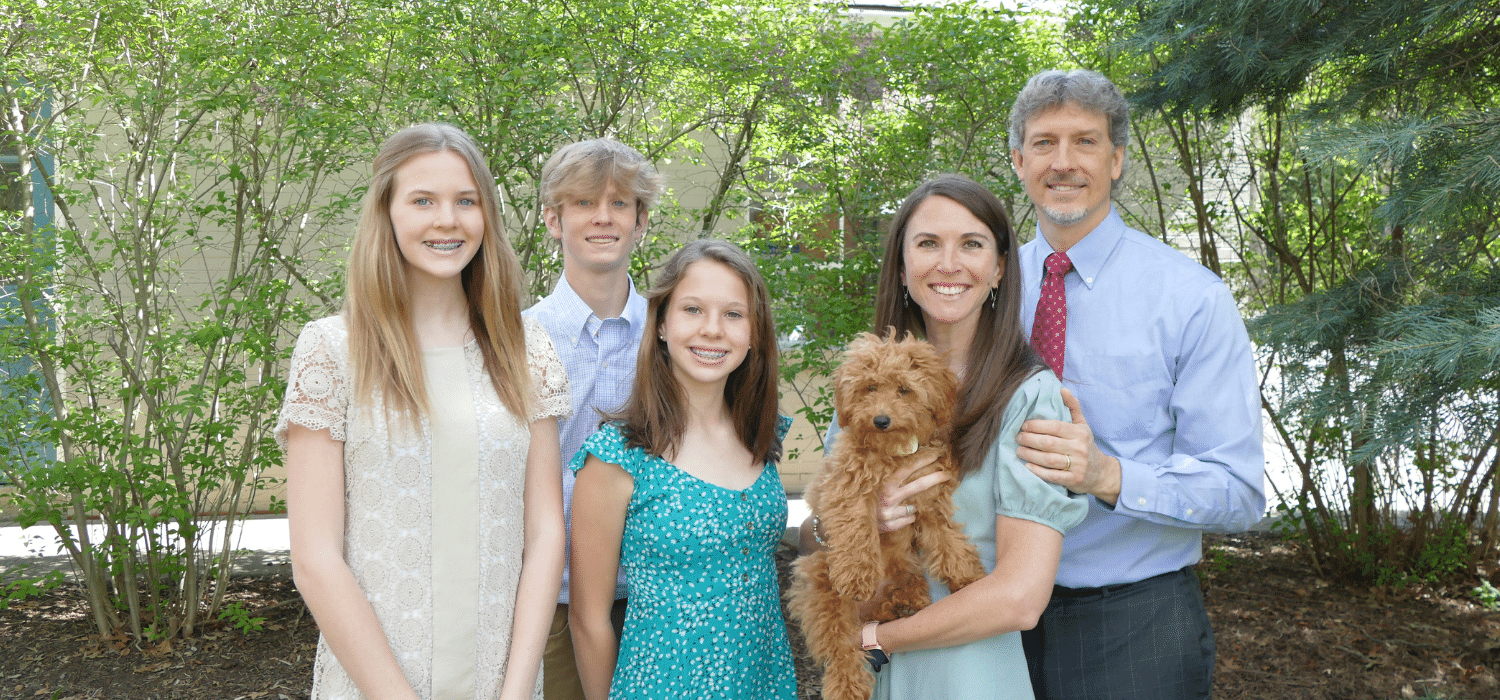 Kevin, Rebecca, James (17), Jessica (14), Katelyn (13), and Biscuit 
IPC's Pastor Nominating Committee (PNC)
Thank you to our PNC. The committee's deep love for IPC and its commitment to prayerfully and diligently work together led us to Rev. Long as our next Pastor.
The PNC is comprised of the Honorable Teresa Pulliam (chair), Beth Adams, Wendell Allen, Sandy Bean, April Deal (1953- 2019), Susan Dulin, Betsy Holloway, Robert Posey, George Taylor, Oliver Williams, and Emily Wykle.