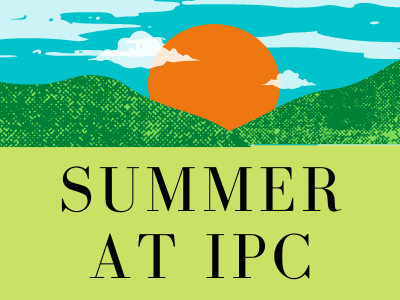 There is an old saying that the only thing that is constant is change. But haven't we all had enough change these past couple of years? There has been so much of it in our lives as we have adapted to life in a pandemic. And here at the church, much has changed as well. There are a lot of new faces in the pews and in the office, including mine, and there will continue to be more. Change is just a part of life. Fortunately, we worship the one who is "the same yesterday, today and forever" (Heb 13:8). So even in the midst of change, we can trust in Jesus and hold onto the hope of Easter that is a "sure and steadfast anchor of the soul" (Heb 6:19).  
One of the changes that will be coming soon is a new summer worship schedule which Session has approved. From May 29 – Aug. 7, we will have two worship services on Sundays, one at 10 am in the sanctuary and the other at 5 pm in Highland Hall. With so many people travelling during the summer, including the choir, there is not a need for two identical morning services. Rather than cancel the 8:45 am or 11 am service, however, we are going to meet in the middle at 10 am. The Sunday school hour will take place at 9 am. I think it will actually be wonderful for our two morning "congregations" to worship together and see people we don't normally get to see since most of us tend to go to the same service each week. And for those of you who like to get away on the weekends, we hope you will join us at the Table each week at 5 pm, or one of our many summer events at IPC. 
On Sunday, August 14, we will return to our regular worship schedule. Save the dates to kick off the new school year with a church-wide picnic following the 11 am worship service.