Family of Faith KickOff Day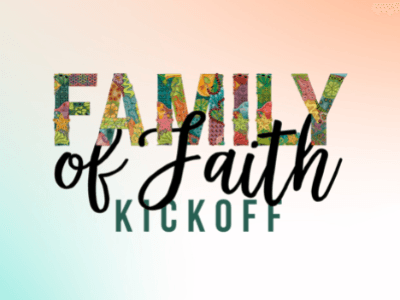 All members, neighbors, and friends of IPC are invited to join IPC for our Family of Faith Kick-Off on Sunday, Aug. 14. Casual dress for this Sunday.
During the 9 am Sunday School Hour
Children's Catechesis of the Good Shepherd and Youth Sunday School begins their first Sunday of the fall term. An open house for Adults will be held in several areas of the church to provide information about Adult Christian Education opportunities on Sundays and weekdays, as well as upcoming fellowship and service opportunities.
One worship service will be held at 10 am
Rev. Kevin J. Long will kick off a new sermon series called "Family Matters," the IPC Choir returns to worship, all students and teachers are invited to bring their backpacks, day school totes & briefcases to participate in the "Blessing of the Backpacks."
Immediately following the morning worship service
Please join us for a congregational picnic in Highland Hall. The picnic includes hot dogs & hamburgers, live music from the Table worship service band, popcorn and inflatables, and face painting for the kids. And best of all, there will be air conditioning! Please register for ($5) lunch so we know how much to prepare.
Youth Fall Kickoff at 5:30 pm
All IPC Youth (7th-12th grade) are invited to Blackjack Farm from 5:30-7:30 pm for Martins BBQ, ice cream sandwiches, Zorb balls, and games!
Please note
IPC's 5 pm worship service will not be held on Aug. 14.