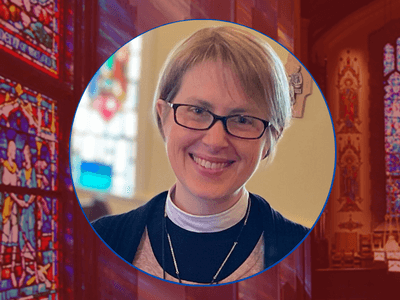 Where Would Jesus Sit? A Theology of Bricks and Mortar
A reflection on experiences of prayer in worship spaces; Rev. Jennifer Deaton, speaker
Please make reservations by Jan. 29 ($25)
The Rev. Jennifer Deaton is Rector at St. Stephen's Episcopal Church in Indianola and Vicar at St. John's Episcopal Church in Leland, both in the heart of the Mississippi Delta (the homes, respectively, of BB King and Kermit the Frog). She came to the Delta after serving more than ten years as Canon for Pastoral Care at St. Andrew's Episcopal Cathedral in Jackson, Mississippi. A spiritual director, pilgrimage leader, frequent chaplain and presenter at retreats and conferences, Jennifer is especially interested in the ability of liturgy and music to provide pastoral care for individuals and worshipping communities.