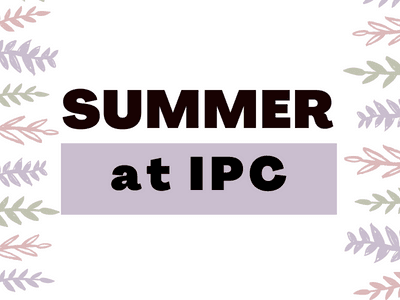 I've talked a lot about prayer over the last several weeks in worship. I think that summer is a wonderful time to refocus our prayer lives and get ourselves back into a good habit of spending time each day with God. Last week at our Session meeting, we talked about the importance of praying for our church as its leaders.
Key themes that the elders will be praying about this summer are:
Discernment – That we might seek and understand God's will for our church; Stewardship – that we might be faithful stewards of all the resources, property, and people that God has entrusted to us;
Unity – That we might grow together as the body of Christ and live in harmony with one another, even in the midst of our disagreements (remember, Jesus' great prayer before his death was that his disciples would be one – John 17:11,21,22,23); and
Connection – That we might be a connected church, where both newer members and long-time members are able to find a place and feel connected to the body, where all who come through our doors feel that they belong.
I hope all of you will join us in praying for these things for our church over the summer. Also, please be praying for our group that will be in Rwanda for the next week. My family and I are looking forward to learning about and experiencing the relationships that you all have built there.
Please continue praying as well for all the kids at the Summer Learning Program, that this time would be transformational for each of them. Don't forget, you can still sign up to be a volunteer tutor. You won't regret it.