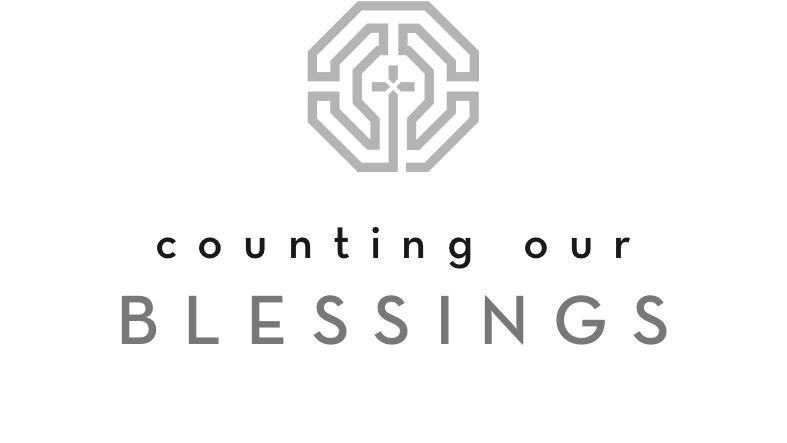 Counting Our Blessings
As a congregation, we are truly blessed. We are blessed to explore and live out our faith together. We are blessed to carry out Christ's ministry and to walk in his footsteps together through local and global missions. We are blessed for the friendships and the memories created within our church family. Our blessings are numerous. Especially these days, we are counting our blessings, realizing you, our members, are at the heart of who we are and how we serve.
The Stewardship Team wants to express our gratitude for you, your service and your gifts that you bestow on our church home. For the remainder of 2020, we will be "Counting Our Blessings" by sharing stories about how we are ministering to our members and the community. But the team also wants you to get involved by sharing your own stories about how someone has been a blessing in your own life. A special gift should arrive in the mail any day explaining how you too can reach out and uplift someone through gratitude. Look for more information in upcoming eUpdates. We look forward to "Counting Our Blessings" with you.
~ IPC Stewardship Committee
How We are Counting Our Blessings