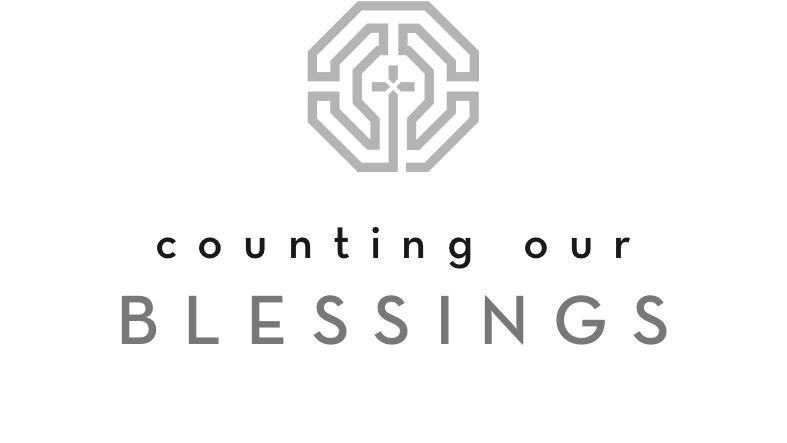 "Give, and it will be given to you. Good measure, pressed down, shaken together, running over, will be put into your lap. For with the measure you use, it will be measured back to you." ~ Luke 6:38
Dear Friend,
In Luke 6:38, we are reminded of our call to give freely and generiously. In return, we too will be blessed.
We are tremendously blessed at IPC to be part of a church family always willing to answer that call. Over the last few months, the IPC Stewardship Team has been Counting Our Blessings and challenging you to do the same. Already, we've lost count. As needs within our church and our community have risen due to COVID- 19, we've witnessed you loving, caring and ministering to our fellow IPC members and neighbors. Your continued giving to the church during this time is enabling us to find new ways to continue worshipping, serving, and learning. Worship has continued online uninterrupted every Sunday. Our Deacons and Love Thy Neighbor are regularly calling our older members to check in and delivering goody bags. Community Ministries and its volunteers are continually finding new ways to meet the growing food, utility and even educational needs of STAIR and Summer Learning Program families, as well as our neighbors. Now, Christian Education has returned with a schedule filled with small group and class offerings for children, youth and adults Sunday- Friday to continue with faith formation and to provide fellowship opportunities.
We are blessed to have you in our family. You are at the heart of who we are as a church family and a faith community. We cannot foretell what the next few months will bring us or how it will shape our lives. However, we do know together we can continue to carry out Christ's ministry. As we've seen over the last few months, your continued financial gifts will provide opportunities for spiritual growth. Please take a moment to prayerfully consider how you can continue to help IPC live out its mission of "Joining God in the World, Welcoming Our Neighbors."
Yours in Christ,
Beth Hillhouse
Chair, Stewardship Ministry Team
How We are Counting Our Blessings