Celebrate 100 years of the CFAF!
Mark your calendars and join us for these fun programs.
Sunday School Speaker Series: Jan 8, 15, 22, 29
CFAF Appeal Sunday: May 14 after worship
Summer Splash: May 31
Bibletimes Marketplace: June 5 - 9
Summer Learning Program: June 12 - July 27
Centennial celebration weekend at the Farm: Oct 28 - 29
---
UPCOMING EVENTS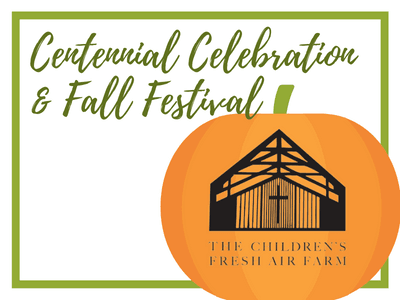 Saturday, October 28 |11 am - 2 pm
Staff and Camper Reunion
Former staff and campers are invited to a lunch at the Farm's dining hall. Additionally, enjoy archival photo displays and a chance to explore camp together. This event is exclusive to past staff and camp attendees.
Sunday, October 29 | 3-6 pm
Centennial Celebration and Fall Festival
Join us for a churchwide event featuring live music by the Table worship band, fun games for kids, a hayride, and a dedication ceremony to celebrate 100 years of ministry at the Farm. Dinner is served at 5 pm. Sign up coming soon!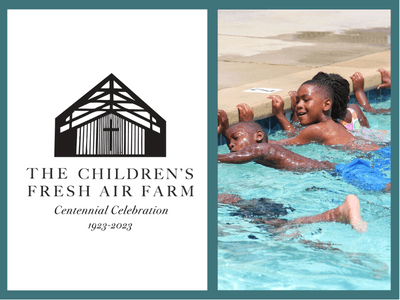 We have achieved our fundraising goal for the house, which is officially called the Clinton Taylor Aquatic Center, named in memory of George and Honey Taylor's son Clinton. If you would still like to contribute to this project, we will set aside those funds for maintenance and upkeep to make sure it remains as beautiful and safe as it is today.