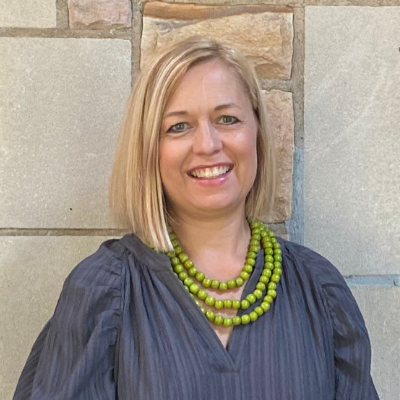 We are pleased to announce that Dr. Kay Roller will be joining us as the Director of the IPC Day School starting August 30. As the daughter of a lifelong preschool teacher, Kay grew up listening to the stories of what a thriving school culture looks like. It was those values that led Kay to earn her PhD in Developmental Psychology from UAB in 1998. She has previously been IPC's Director of Children's Faith Formation, where for ten years, she helped build the Catechesis of the Good Shepherd program from the ground up. She also helped start A Home for Faith– a small group of Day School moms who meet each week to discuss their life and faith.
As one member of the Day School Search Committee, Jeanne Monk said,  "Kay's strong background in Christian education, developmental psychology, along with her passion for continued learning and strong relationship skills will make Kay a wonderful IPC Day School Director. Please join me in welcoming her to the Day School family."
Next Steps
As Kay transitions from her current role as IPC's Director of Children's Faith Formation to Director of IPC's Day School, please know that IPC remains committed to faith formation for children. In-Person Atrium (Catechesis of the Good Shepherd Sunday School) has returned for the fall, and the Children's Ministry Committee is actively exploring options to fill Kay's vital role. 
In Appreciation
We are forever grateful to Kathy Leaver, who announced her retirement in May after more than eight years of service as the Director of the Day School. Kathy plans to start the new school year with the Day School and stay through the fall behind-the-scenes to ensure a seamless transition. 
A special thanks to the Day School Director Search Committee and everyone involved in the search process. The search committee is comprised of: Laurie Douglas, Judy Matthews, Meagan McRoberts, Jeanne Monk, and Paul Romjue. 
Your continuous prayer is truly appreciated. It is a blessing for IPC's Day School and its preschool ministry to serve you and your family, and we look forward to a bright future together.