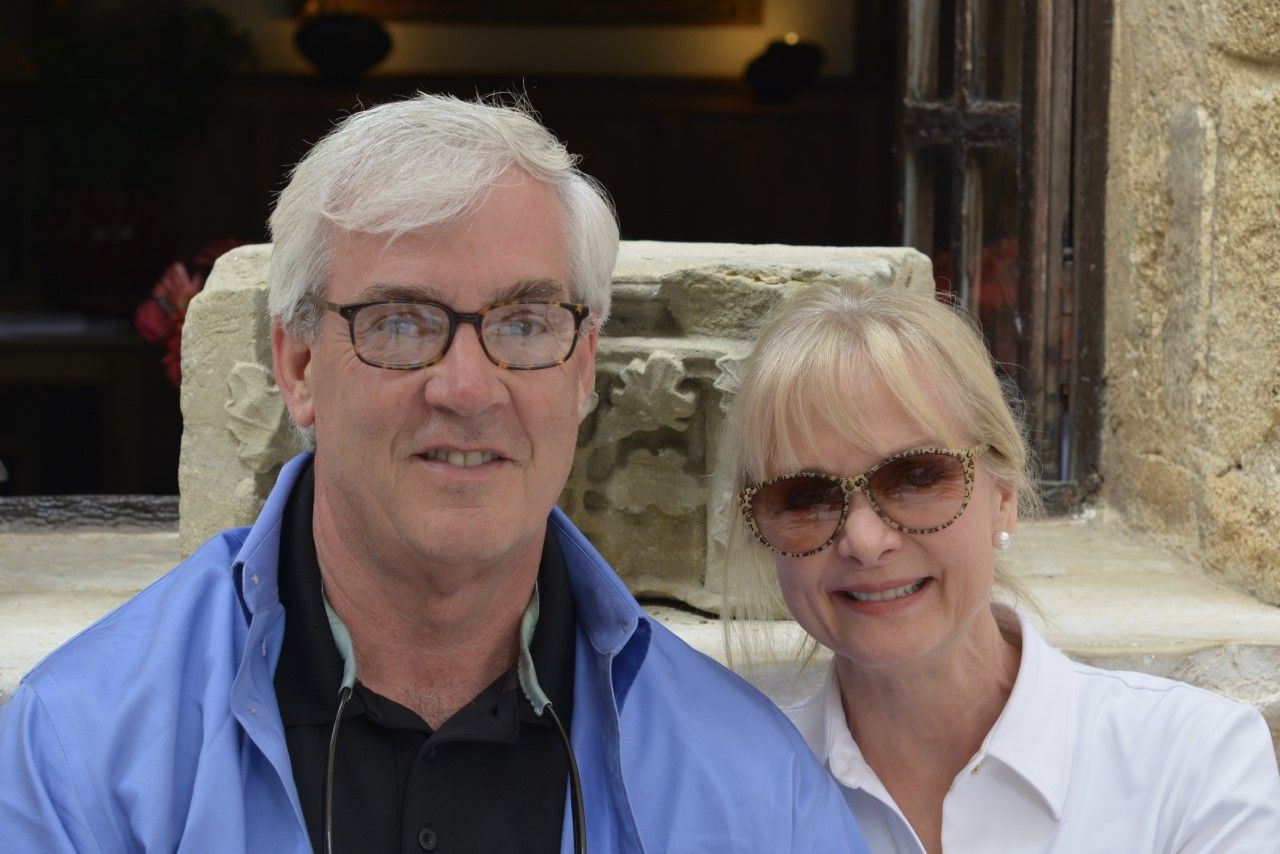 Dear IPC members,
I would like to briefly introduce myself to you as your Interim Pastor starting on May 1st. 
Here are some facts to get started.
Some history:
Born in Birmingham (St. Vincents), grew up in N.C., went to college at UNC and seminary at Union in Richmond (Bill Carl was my mean and scary Greek school professor who passed me by the smallest margin possible.) Hence, I prefer Hebrew. 
Retired last July as the Sr. Pastor of Riverside Presbyterian Church in Jacksonville Fl. after 14 years
Before that, I was in the same role at Covenant Presbyterian Church in Atlanta for 15 years
And before that, at Trinity Presbyterian in Charlotte as Assoc. Pastor for 3 years
And before that…in the corporate insurance and surety bond space for 7 years

Personal:
Married Anita "Kidd" Goyer in 2003, who grew up in Birmingham, after I was widowed in 2001. 
We have two daughters. Meghan in Atlanta and Amanda in Knoxville w/ two grandchildren, Brooklyn (8), and Finn (almost 5.) 
I play golf for fun, work out, and read. 
Anita will remain in Jacksonville while coming to Birmingham for a week or ten days every month. 
I will return to Jacksonville every 5 weeks or so to connect, study, retreat, and do house chores. 
I am most joyful when I can serve others, have consistent structure, and be challenged. IPC promises all three!
At 67, I am still learning and growing spiritually and emotionally (the real challenge!). 

Theological: 
 God is ineffable, transcendent, and way beyond our pay grade to understand. 
 Jesus is God's suffering love embodied for all people. 
The Bible is the road map that grounds us in our sacred story while showing us how to live.
We tend to be conflicted, biased, proud, self-righteous and often ego driven. 
And, we are also born in the image of God and even act "Christ-like" from time to time. 
Our purpose is to become more like the second person and less like the first. 
I'm not big on binary solutions going by the maxim: Either/or I abhor, both/and I take my stand. 
As Jesus' incarnation gives witness, relationships are more important than righteousness. 

Spiritual: 
All creation is full of God's glory...
As is each creature
Spiritual growth comes from practicing gratitude, compassion, acceptance, meaning, and forgiveness. 
The church is the caldron where we learn to practice the five things above with people who we don't always want to practice with. 
Hopefully, it leads to reconciliation between ourselves and God, our neighbors (and even enemies,) and lastly ourselves.  
Reconciliation is the charge and the challenge for all Christians- 2 Corinthians 5:17-20

"So if anyone is in Christ, there is a new creation: everything old has passed away; see, everything has become new! All this is from God, who reconciled us to himself through Christ, and has given us the ministry of reconciliation; that is, in Christ God was reconciling the world to himself, not counting their trespasses against them, and entrusting the message of reconciliation to us. So we are ambassadors for Christ, since God is making his appeal through us; we entreat you on behalf of Christ, be reconciled to God."
More later…that's all I know for now. 
Steve Goyer
IPC Interim Pastor