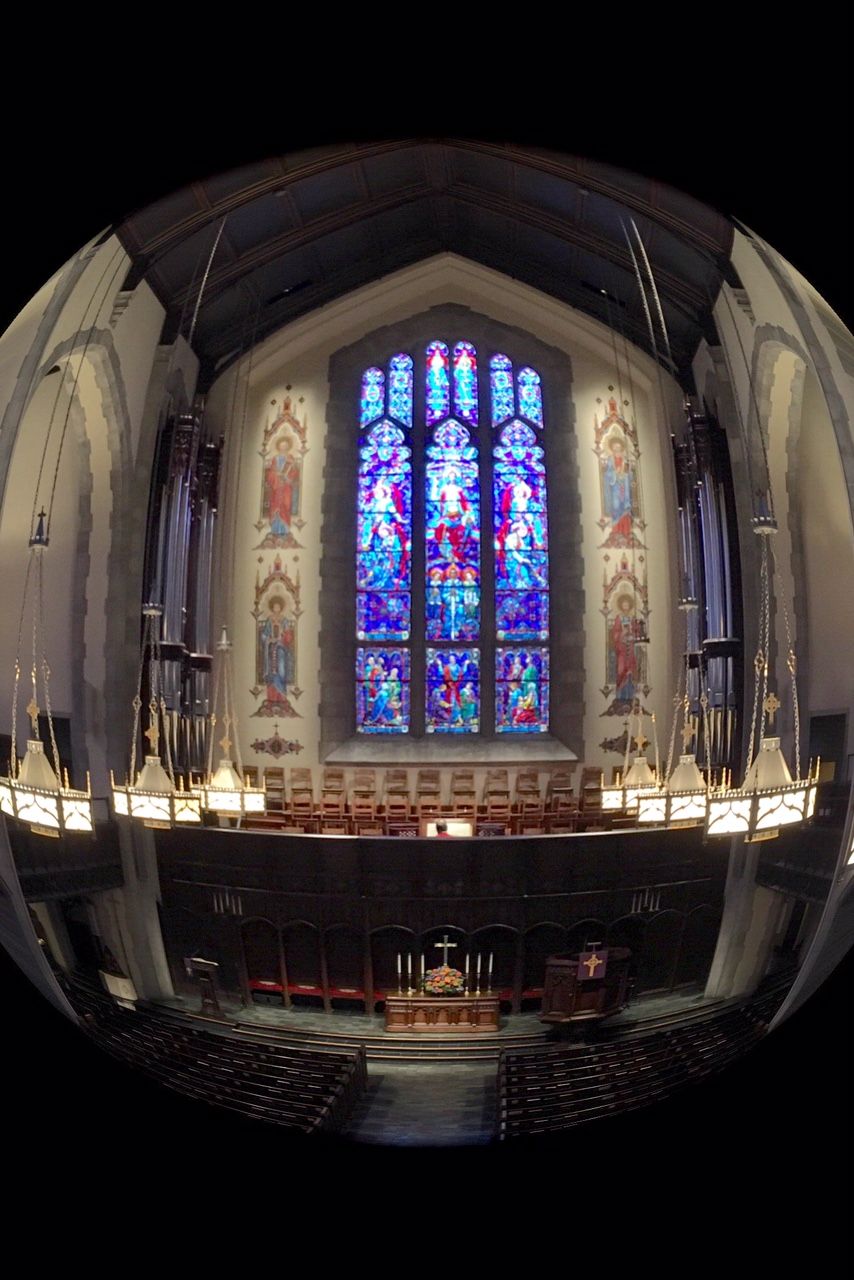 I am writing this before dawn on a day when we usually gather for worship. My thoughts are not about what gifts the day will bring because we are together. My thoughts are more about what will be lacking in my day. It is more than a disruption in my routine, even though Sunday is the day that anchors my week. Sunday is the day to which all other days point and the day from which all days flow. Sunday is the day when the church is filled with people I love and who love one another. Sunday is the day when we are most mindful of who needs our care and our prayers—especially when you or I are the ones most in need. Our concern for the coronavirus has temporarily robbed us of the opportunity to be together on this Sabbath day and a handful of others to come, but the virus cannot take from us the beauty of our life together and cannot break the ties that bind us with God and one another.
Two songs came to mind this morning as I awoke. An ancient one, Psalm 121, reminds us of God's eternal love and strength in times of trouble. "I lift us my eyes to the hills—from where will my help come? My help comes from the Lord, who made heaven and earth. He will not let your foot be moved; he who keeps you will not slumber. He who keeps Israel will neither slumber nor sleep." I encourage you to read the remainder of the psalm today and to ponder the words of promise and hope. Our God is watching over us. Our God is keeping our going out and our coming in from this time on and forever more. Let us take these words to heart. Let them be your prayer today.
Let us also be instruments of God's grace during these days of isolation. We may be physically isolated, but we are spiritually united. Our community may be temporarily separated, but we are not broken. Let us be mindful of the needs of others. Think about the people you sit near in worship, study with in Sunday school, play bridge with on Monday, enjoy yoga with on Tuesday, sing with on Wednesday, meet with on Thursday or break bread with on Friday. Who needs your care? Who would love a phone call or an offer to run an errand? How many of us don't love it when someone says, " I was thinking about you today" or better yet, "I prayed for you today."
The other song which came to mind this morning begins, "God be with you till we meet again; by his counsel guide, uphold you, with his sheep securely fold you: God be with you till we meet again….Unseen wings protecting hide you, daily manna still provide you…when life's perils thick confound you, put unfailing arms around you. " These words are not wishful thinking; they are an affirmation of faith and a bold statement of the truth. God will be with us till we meet again.
God bless you and keep you, Lucy