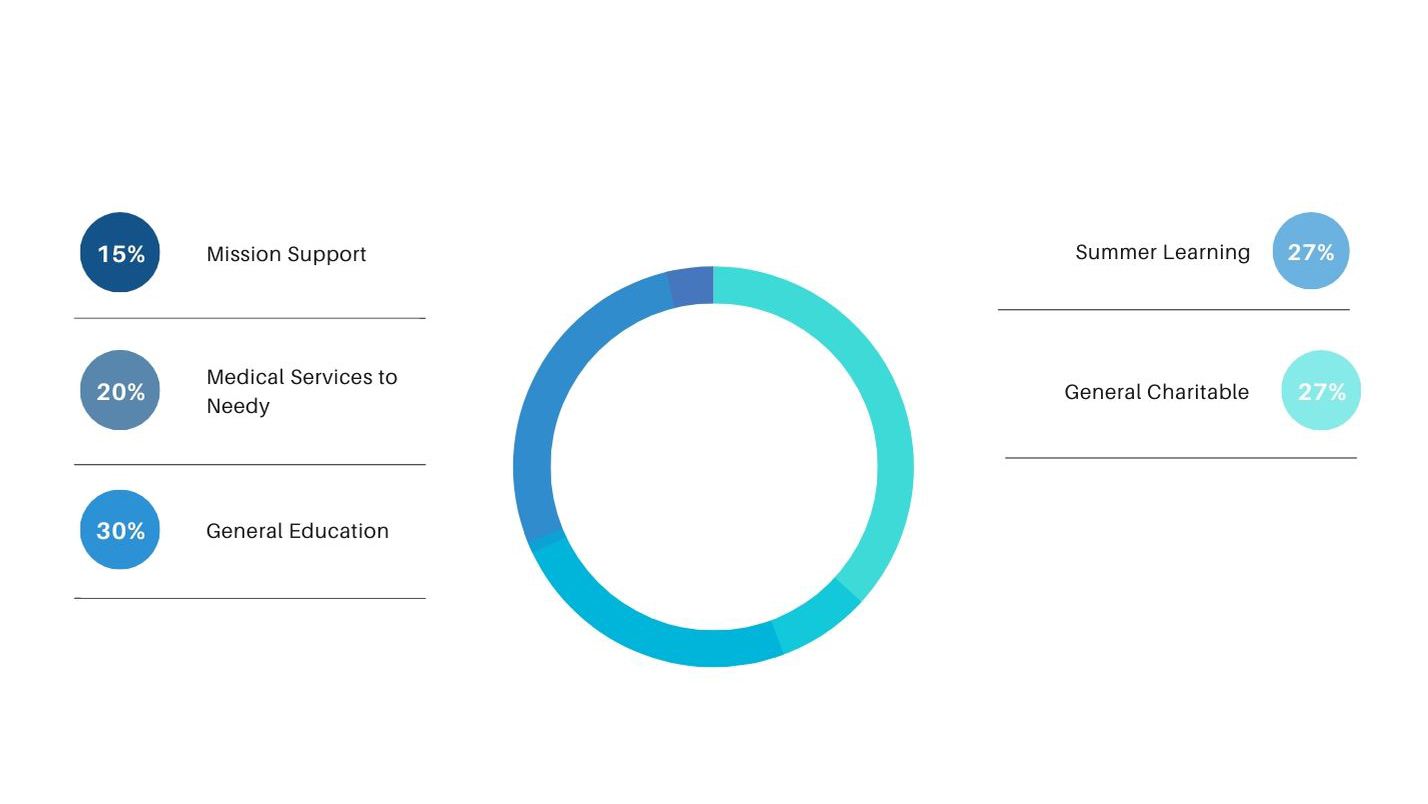 In overseeing the distribution of IPC Foundation grants, the Grantmaking Committee, chaired by Donna Smith, completed its annual grant cycle in November. The Committee reviewed more than $3.2 million of requests and decided to do the following:
Award 102 grants totalling $1,939,800
Of that amount, the Youth Grant Team awarded six organizations with grants totalling $20,000
62% of the amount awarded directly impacts the Birmingham area
30% helps developing nations
6% provides assistance to other parts of Alabama and the U.S.
Grants provide support for mission support, medical services for the needy, general education, summer learning, and other general charitable assistance.
A list of the 102 agencies awarded grants by the IPC Foundation in 2019 can be found here.