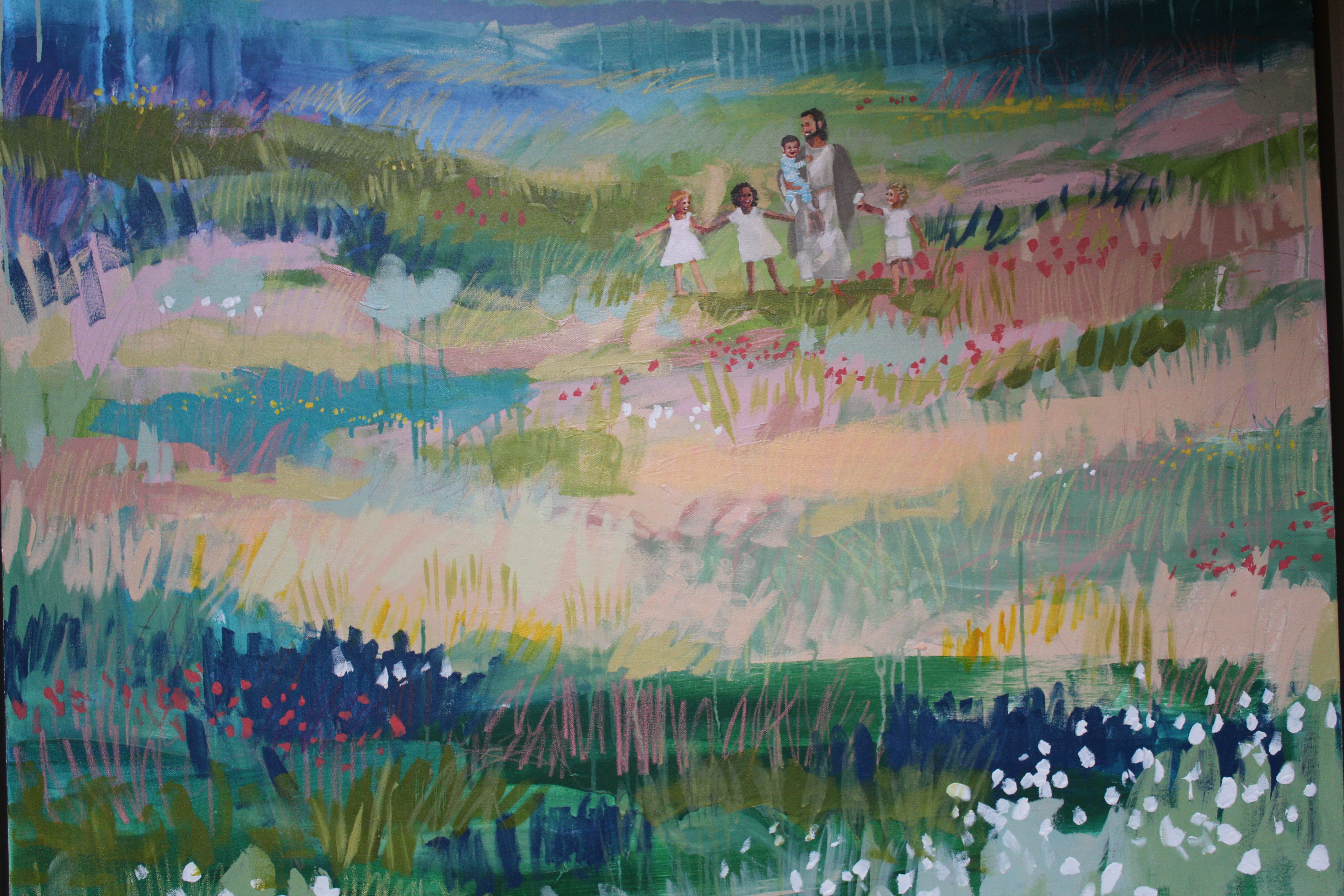 As you go down the stairs to the Day School, you might have noticed a new piece of art. The piece is in honor of our son, James, who died unexpectedly on his first birthday, November 5, 2017. He was very happy, active and loved playing with his big sister, Caroline.  In lieu of flowers, we asked friends and family to consider making a donation to the IPC Day School, which James had just started attending. He loved his time there, and the staff loved on him so well.
We wanted something that would make adults and children happy while also remembering James. We decided to take a portion of the donation and commission a painting of Heaven from Georgia-based artist Elaine Burge. Included in the piece is Jesus and James with other children, mimicking a dream my husband had shortly after James' passing.
Our hope is that this painting can bring everyone who sees it joy and peace as we remember Who and Where we are living for and also spark some conversations about Heaven with our little friends at the Day School.