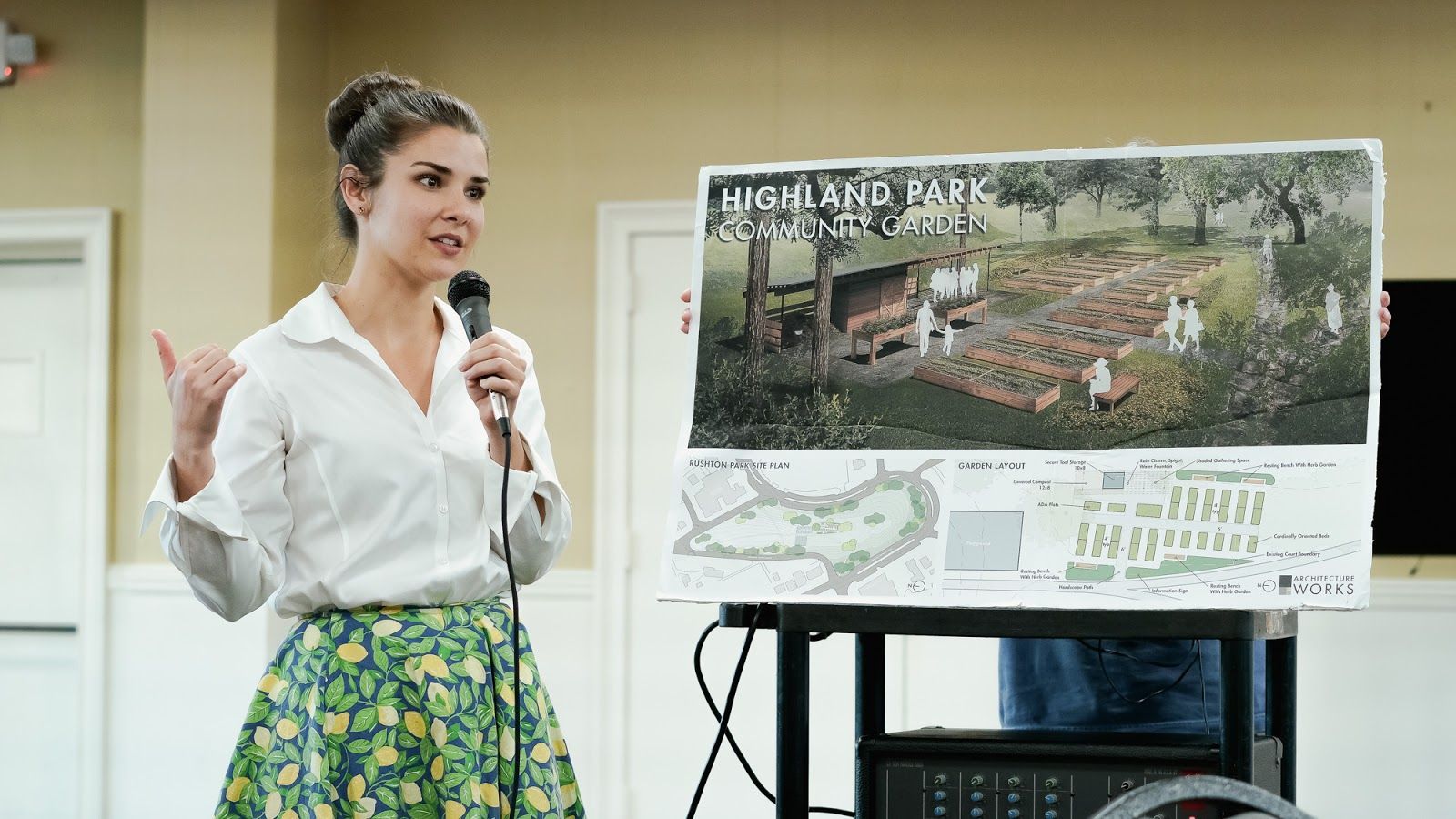 Work. It's a word that evokes many different feelings to different people at different times in their lives. The synonyms for it are not particularly positive -- "toil," "labor," and "drudgery" are not exactly words to inspire, yet we accept work as a means to an end. What that end is, I believe, determines our engagement in and our dedication to the work that we do.
Since Spring 2017, David Seamon and I have been working to launch the Highland Park Community Garden, the first ever community garden in a Birmingham city park. The amount of labor required for this endeavor was substantial and sorely underestimated at the start of the project. We wrote thick piles of documents and proposals. We presented at multiple Neighborhood Association meetings, parks and rec meetings, and Independent Presbyterian Church meetings. We met individually with city representatives, local businesses, community organizations, and private citizens. We edited those thick piles of documents and proposals. We gently prodded, cajoled, and awaited feedback from our city officials, and we struggled against the impulse to throw in the metaphorical towel.
Finally, in May of this year, we signed the project license agreement with the Birmingham City Parks and Recreation Board! The Highland Park Community Garden is now officially recognized as an entity with legal rights to build upon and use land at Rushton Park for a community garden. This was a watershed moment for the project, an end to which we'd worked for nearly a year. Though it's not as glamorous as raised beds in an actual garden, it's a stepping stone toward that goal, a smaller end to a much greater end. 
Through the two years of laying this careful foundation, I've learned a great deal. One of the most important lessons: enjoy the work. Executing big, new projects requires a lot of it and will go on requiring work after it launches. But it's worth it. To produce something of value -- something that engages others, promotes community, learning, growth, and wellness -- is to enjoy all the work that goes into it. 
With the launch of the Highland Park Community Garden looming in March 2020, we aim to raise the remaining funds to complete the construction of the garden by the end of the year. We work to create value, and we invite you to work alongside us. 
For more information on how to get involved, please contact me by email at highlandparkgardens@gmail.com or by phone at (205) 730-6478.