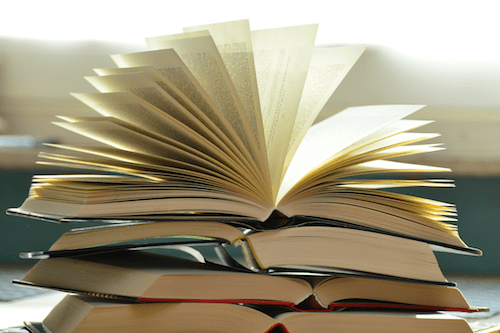 Since November, I have had the joy of serving as the Acting Director of Christian Education. I have known and worked alongside the CE staff for many years now. However, my respect for them has grown immensely as we have shared the work of educating and nurturing the men, women, youth and children of IPC. Your CE staff includes David Seamon, Emily Frandsen, Susan Dukes, Cindy Coulter, Stacy Pulliam, Kay Roller and Lea Anne Hardy.
At the end of 2018, the consulting firm, Ministry Architects, completed its work with the Children, Youth and Young Adult Ministry areas. We wanted to share how our work with Ministry Architects is enriching our ministry.
Cindy Coulter, Director of Children's Ministries
We have improved our counting of "Lost Sheep" and of the faithful, as well as improved communications through our family email. We are continuing to prioritize the most important thing – faith development.

We start as early as two-years-old with faith forming curriculum that is developmentally age appropriate. Early faith formation takes advantage of the openness of the child to embrace the concepts. We provide a Catechesis program for our three-year-olds through sixth grade students.  This program provides developmentally appropriate works that allow the children to engage in learning that will continue as they grow spiritually. When we allow our children to ponder what is in the lesson without telling them, they begin to grasp and express more profound concepts and ask amazingly deep questions.

We also set milestones that encourage our children to recognize their growth, including the fourth grade Bible retreat, a story Bible for two-year-olds, God's Gifts worship for third through sixth graders, and the fifth grade Christmas pageant.
Susan Dukes, Volunteer Coordinator of Youth Ministries
If you've been around Ministry Architects, you've probably heard the dance floor metaphor. The dance floor is the set of systems where our ministry takes place. Without healthy systems, we can create the most engaging programs but dancers (youth leaders) will carried off the floor broken and disappointed. Ministry Architects outlined building a system through architecture and atmosphere.  The architecture will be the longstanding design of the ministry. Even as youth directors and programs change, these behind-the-scenes processes will stay the same.  The atmosphere is the shine on the dance floor.  The floor can be structurally sound, but hit a rough patch and our dancer is more than likely to fall. Atmosphere either encourages or prevents smooth turns. It speaks to the interpersonal relationships on our team and within our church.

The IPC dance floor continues to strengthen as our volunteer list grows. Our Sunday school classes and Sunday night small groups are run solely by volunteers. Longtime volunteer Gail Pless has returned to teach a small group on Wednesdays, and our boys and girls basketball teams are coached by young adults. We have grown so much thanks to our volunteers. We now have three youth elders, three youth deacons, a youth subcommittee, and a robust youth grant team. Youth ministry continues to build the dance floor with its wonderful volunteers as we prepare for our next dancer.
Join Us This Fall
Whether you would like to join the youth on the dance floor, get involved with Catechesis or join a class or group, we have a place for you to continue your faith formation journey. Join us Sunday, August 18 at 10 am for our Fall Christian Education Term Kick Off.