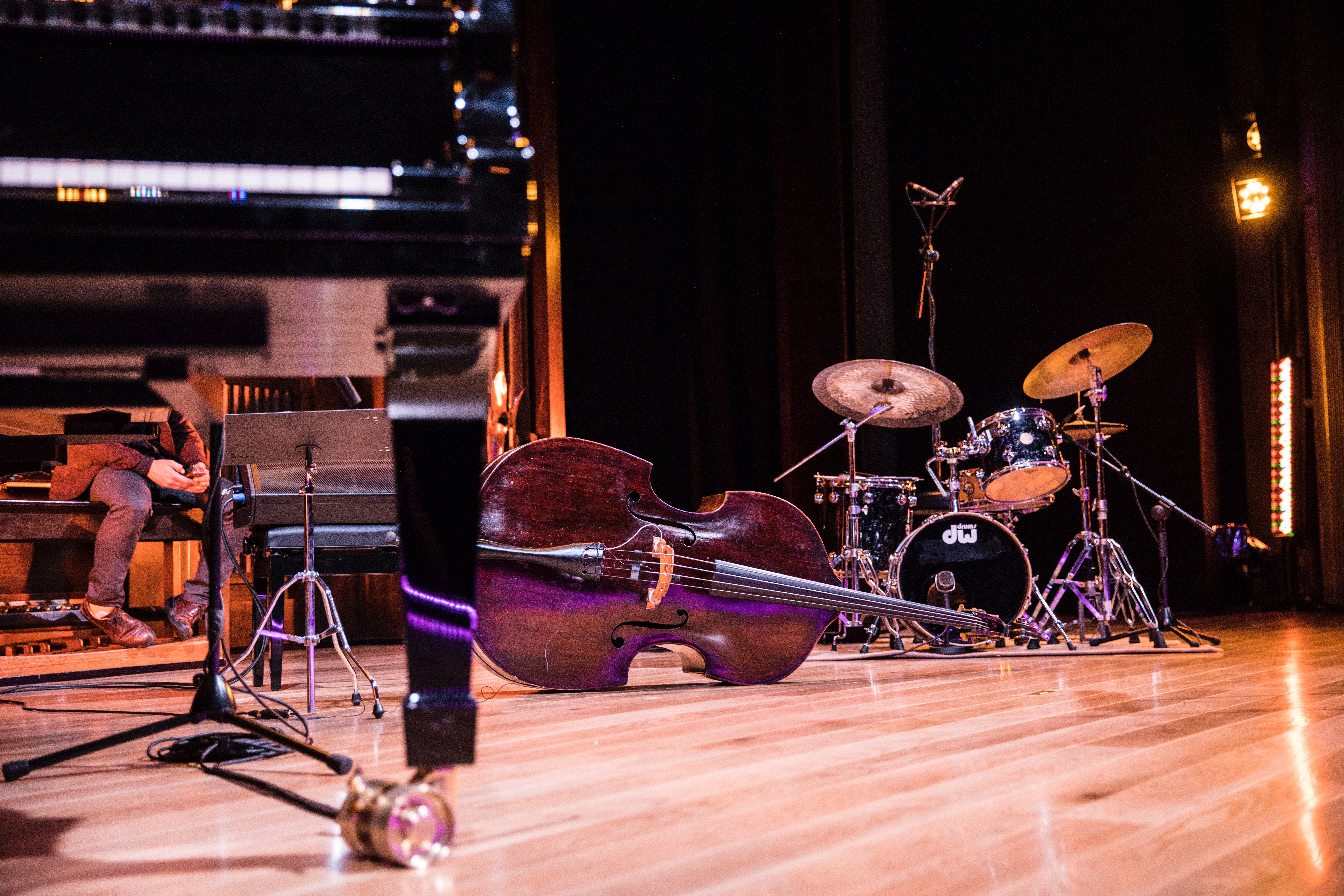 Jazz is a music genre that originated in the African-American communities of New Orleans and elsewhere in the late 19th and early 20th centuries, developing from roots in blues, marching band music, and piano music like ragtime. Since the 1920s Jazz Age, jazz is commonly recognized as "America's classical music" and has become a major form of musical expression linked by the common bonds of African-American and European-American traditions. It has emerged as an independent traditional and popular music style.
As hard as it is to believe, our Religious Arts Festival began 48 years ago. In each of all those years, the Festival has brought artists, performers and lecturers from all over the nation and world to Independent Presbyterian Church to celebrate the arts in religious life and thought. We've seen plays, heard operas, absorbed lectures, bathed in music, gazed at paintings and sculptures, and had our horizons expanded by this synthesis of worship and artistry.
This year is no different. The 48th Annual Religious Arts Festival is February 3-10, and we'll celebrate Jazz and the Arts. Perhaps some of you may raise an eyebrow-- or two-- at the idea of combining jazz and religious performance. But in fact, there has been a serious interest in a synthesis of jazz and worship in recent years, and our festival will show why and how this is so. Beginning on Sunday, February 3, our first event is a jazz brunch at the Birmingham Museum of Art followed by a lecture/tour of Jazz in American Art led by BMA curator Katelyn Crawford. On Monday, local jazz expert and host of Tuxedo Junction on WAJH-FM Bart Grooms will speak on Jazz All Over the Place: A Look at Jazz's Influence on Various Types of Music.
An academic and theological look at the subject will be given at the Tuesday lecture by Professor Dr. Jason Bivins of North Carolina State University, who has written a book on the subject called The Lord is Heavy: Can Jazz and Religion Jam Together? Then on Thursday night at the festival banquet, the culinary and decorative arts of our cradle of jazz, New Orleans, will be featured. A jazz trio will play traditional favorites.
With their bold fusion of jazz and contemporary a cappella singing, the Avante Vocal Jazz Ensemble of North Carolina will present the Friday concert, performing repertoire that pays tribute to the great masters of vocal jazz while adding a new twist to familiar standards. Our final event will be a Service of Jazz Vespers with the IPC Camarata and a jazz trio during 5 pm Sunday worship.
We offer the Religious Arts Festival as a gift to the community of Birmingham. Performances and events, except the brunch and banquet, are free. Everyone is welcome!