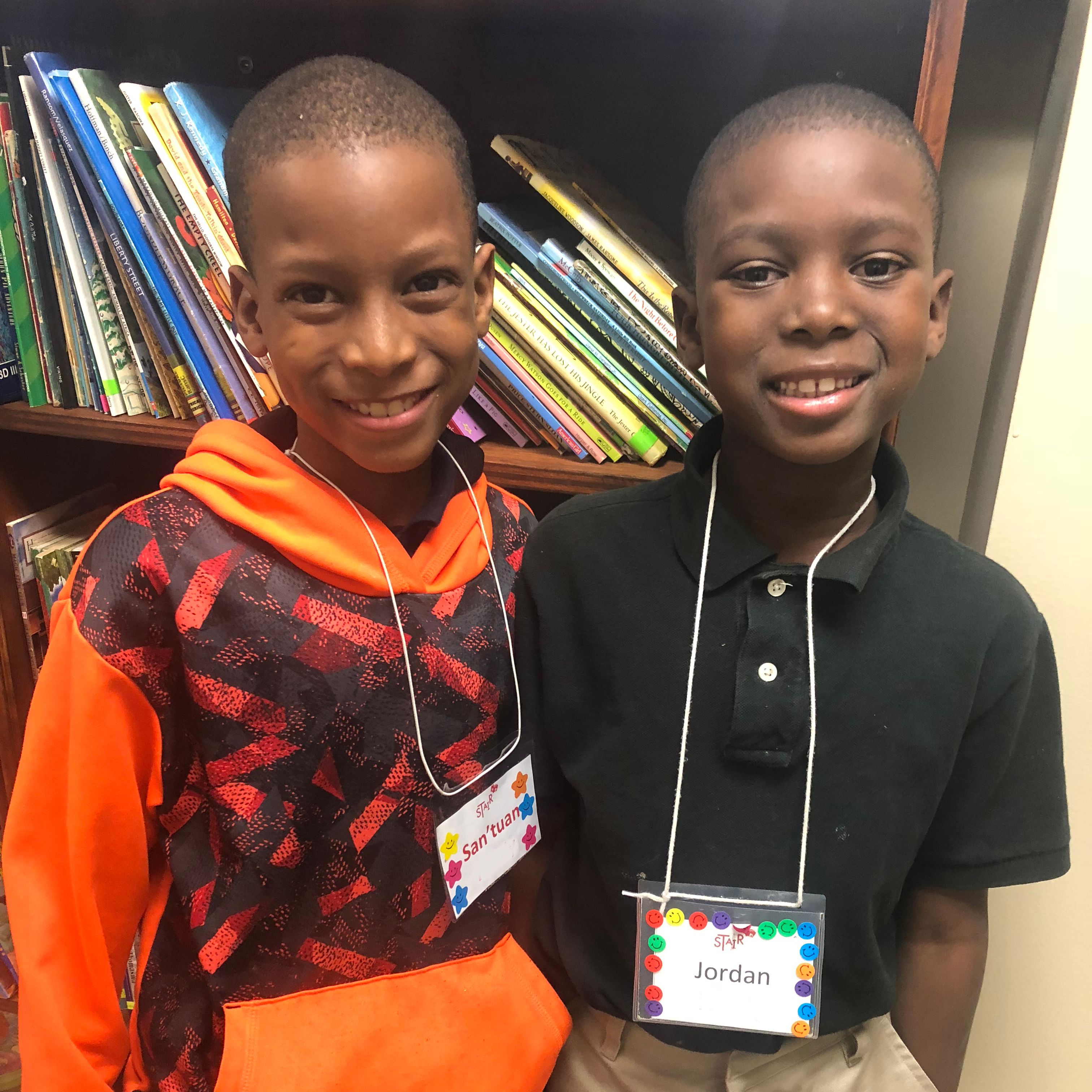 Summer brings sunshine, swimming, and a sense of self-determination for campers, like eight-year-old San'taun, at The Children's Fresh Air Farm (CFAF).
"He is excited to get up and go to camp every morning!," says AnJessica of her oldest son's experience last summer at CFAF.
Now a third grader, San'tuan is back at IPC for a second year as a STAIR student with his brother, Jordan. Both
boys are already looking forward to a summer of learning at CFAF this year. The six-week Summer Learning
Program (SLP) became the primary ministry of CFAF in 2010 serving third, fourth, and fifth graders from
Birmingham's Hayes K-8. The 80 children receive daily lessons from certified teachers and enrichment activities, including Chapel, swimming, gardening, music, science, and art. On Fridays, the students take educational
field trips. For many children, it's their first time to experience some of these activities.
"San'tuan learned to swim and different methods of music. He slowed down on video games and wanted to be
outside," says AnJessica. "I remember him talking about all the books he was reading. This program really helped
San'tuan learn and grow more."
The program addresses other challenges, including nutritional deficiencies and low self-esteem.
"San'tuan is able to do something where he is safe, can be himself, and can interact with other people. I love
it," says his mom.
Thank you for making the mission of the CFAF possible. To learn more, contact Catherine Goudreau at cgoudreau@ipc-usa.org. Also, make plans to attend 11 am worship on May 13 for the CFAF Appeal.