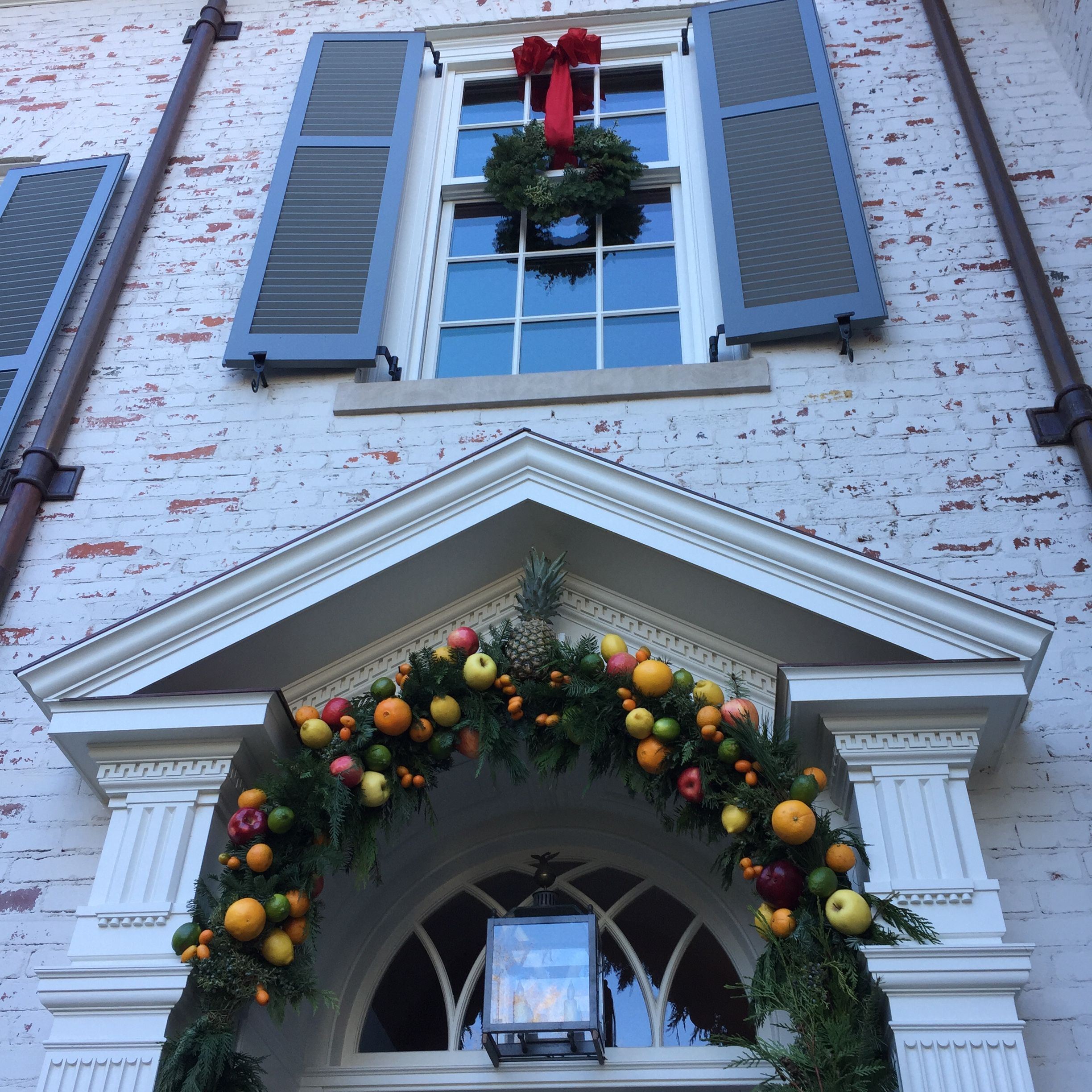 Holiday decorations will be hung by chimneys with care with the hopes that you will soon be there. This year, you'll have the chance to walk through more beautifully decorated homes. The additional homes will include two condominiums inside Birmingham's historic Hanover Place.
The families of Mr. and Mrs. Tom Adams, Dr. Tommy Bice and Mr. Ken Northrup, Mr. T. Chris Carter and Mr. John Dorsett, Mr. and Mrs. Joseph Hirsch, and Dr. and Mrs. Raleigh Kent invite you inside their homes Saturday, December 9 from 10 am- 4 pm and Sunday, December 10 from 1- 5 pm to celebrate the holidays and raise money for educational programs benefiting women and children.
Inside the homes, you will see carefully curated art collections, antiques like a Tutor mantle and 1687 Jacobean tester bed and personal decorations like an intricate nativity scene carved by one of the homeowner's grandmothers. Everyone is also invited to IPC for tea in the Great Hall and to see the sanctuary and parlor decorated for the holidays. Read more about the homes at http://ipc-usa.org/serve/missions/holiday-house.html.
Most importantly, proceeds from the sale of each $30 ticket will help Independent Presbyterian Church ministries, like the STAIR tutoring program, Children's Fresh Air Farm's Summer Learning Program and The Open Door's GED, basic literacy and English as a Second Language programs. All of these programs share a common goal- to empower Birmingham area families and give them the necessary resources to help them realize their dreams.
Tickets can be purchased online at www.ipc-usa.org or at the church reception desk beginning Sunday, November 26.