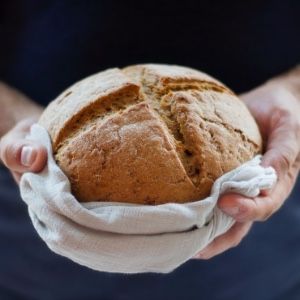 First, let me thank the congregation of Independent Presbyterian Church for your generous contributions to IPC Social Services over the years. Because of your generosity, we have been able to help our most vulnerable neighbors for many years by providing assistance with utility bills, prescription medication, and rental and transportation assistance during periods of crisis for people in our community. In the last few years, we have shifted the focus of our IPC Social Services account primarily to serve the families we have a relationship with already through STAIR, the Summer Learning Program at the Children's Fresh Air Farm, and more recently through The Open Door ministry in Kingston. We continue to take referrals from social workers in non-profit agencies around the city as well. This shift in focus has allowed us to be smarter in our use of Social Service funds. Because we have a long-standing relationship with the families we serve, we know their struggles and their successes. We are able to counsel with them as we assist them, and we know the outcomes of our assistance. Here are just a few stories of the ways in which your contributions have helped families in recent months:
A working mother of four whose children were part of STAIR and the Summer Learning Program this past year had to go on bed rest due to cancerous cells and needed help. We were able to help with the family's utility bills and rent so that they could keep a roof over their heads during this critical period;
Another STAIR/SLP mother of four whose husband abandoned the family underwent a difficult transition period. She has two children with severe asthma and another child who is developmentally delayed. Her air conditioner broke over the summer. We were able to help her purchase a window unit to keep her asthmatic children cool;
A man who is a self-employed painter fell and broke his ankle and had to have surgery. During his recovery, he needed assistance with his utilities and rent;
A Presbyterian minister's son who has some developmental delay was injured on the job and could no longer do the required heavy lifting. He needed assistance while he was on limited hours at work.
Another working, single mother whose child was a part of STAIR/SLP lives on a very tightly controlled budget. School supplies and uniforms for her non-STAIR/SLP children caused stress with her budget. We were able to help her through that month until her budget stabilized again.
As you can see, we have so many neighbors who live on the edge, and one small crisis can push them over the precipice. Your contributions help families stay housed, help put food on family tables, buy prescription medications, and keep lights, gas, and water working. Our funds are currently low in the IPC Social Service fund. We hope that you will prayerfully consider a contribution so that we can continue to be a source of help and hope to our more fragile neighbors. Contributions can be made online, or by check to IPC Social Services.
Many thanks!
Susan