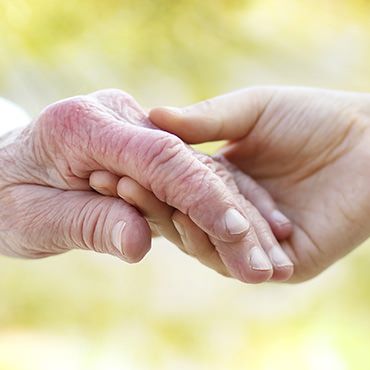 Want to learn about connecting with classes, volunteer opportunities or IPC ministries? If you're looking for new ways to use your talents or become more engaged at IPC, the IPC Connect Volunteer and Program Fair is for you. See all of what IPC is doing at one time and one place. Stop by the Great Hall from 9:30 am to 12:30 pm. You will be amazed! You will be inspired! You will want to CONNECT! Snacks and beverages will be served… just in case you need another reason to come!
WAYS TO CONNECT AT IPC THIS SEPTEMBER....
Have lunch with 4th Quarter Lunch Bunch on Tuesday, September 26. They will meet at The Tavern (101 Summit Blvd, 35242) at 11:30 am to enjoy American cuisine! RSVP to Connie Logan at 933-3694 or clogan@ipc-usa.org.
Bring a friend to the Birmingham Men's Club on Monday, September 25. Guest speaker the Rev. Mike McLemore, the director of the Birmingham Baptist Association, will talk about "Changes & Challenges in Mainstream Denominations" at 10:30 am in the Great Hall. RSVP to Connie Logan.
Sign up for fall Grace Groups. Groups will study the many times that Jesus says,"I am," and what it really means from October 1 - November 11. The small groups will meet at different times and places. Register in the parlor on the following Sundays: September 10, 17 and 24. Contact: Cindy Shaw at 933-3696 or cshaw@ipc-usa.org
WAYS TO LEARN AT IPC THIS SEPTEMBER....
Identify your strengths in a Strengths in Service class. There are three opportunities to make your own personal discovery about where God is leading you and ways to serve him by serving your church and community. Frank Sutherland leads a class from 5:30- 7 pm on Wednesdays, September 6- October 18. Frank Boyd also has a Wednesday class from 6:30- 8 pm. There's a Thursday class with Cathy Delozier from 10- 11:30 am September 7- October 19. Register online, or contact Cindy Shaw at
cshaw@ipc-usa.org or 933-3696.
Take Intro to IPC on the following Sundays: September 10, 17 and 24. Whether you are a new member, visiting IPC or a member who just really does not know all that goes on around the church, this class is for you. The class, led by IPC clergy, meets in Room 218 from 10- 10:50 am to discuss the Presbyterian Church and IPC.
Find a Sunday School Class. More information at http://ipc-usa.org/learn/adult-christian-education/
Try to fit a Weekday Classes into your schedule.
Join Wednesday Night Classes starting September 6.
WAYS TO SERVE THIS FALL....
Prepare/serve dinner or be an overnight volunteer at First Light. IPC is looking for volunteers to assist with overnight stays Sunday, October 29- Saturday, November 4. People are also need for dinner and overnight stays Sunday, December 17- Saturday, December 23. If your family or group is interested in this Advent, contact Susan Clayton at sclayton@ipc-usa.org or Betsy Middlebrooks at bmiddlebrooks@ipc-usa.org or 933-3731. NOTE: Thank you to the Session for serving dinner at First Light on Monday, October 30, to the Discoverers Class for serving Tuesday, October 31 and to Tapestries and Bible Study with Susan Clayton for assisting with Saturday, November 4.
More opportunties are listed in Using Your Strengths in Service at http://ipc-usa.org/serve/service-opportunities.html