Farm Centennial & Fall Festival Weekend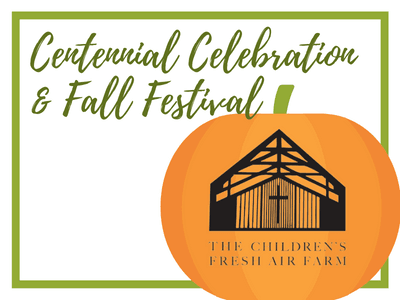 Saturday, October 28 |11 am - 2 pm
Staff and Camper Reunion
Former staff and campers are invited to a lunch at the Farm's dining hall. Additionally, enjoy archival photo displays and a chance to explore camp together. This event is exclusive to past staff and camp attendees.
Sunday, October 29 | 3-6 pm
Centennial Celebration and Fall Festival
Join us for a churchwide event featuring live music by the Table worship band, fun games for kids, a hayride, and a dedication ceremony to celebrate 100 years of ministry at the Farm. Dinner is served at 5 pm. Sign up coming soon!