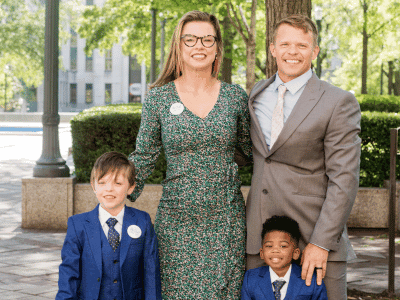 After a thorough process, the search committee for a Director of Children's Fresh Air Farm has confirmed a new staff member. The committee, led by Margaret Cobbs, along with members David Woodruff, Jan Posey, Ira Mitchell, and current Summer Learning Program Interim Director, Maggie Michelson, should be commended for their efforts and commitment in seeking out the right candidate for this very important position.
Rebecca (Becky) Wright comes to us from United Way where she has served six years as director of the Meals on Wheels program for Jefferson County. Becky helped grow and strengthen Meals on Wheels into a robust, well organized program that feeds over 1,500 individuals annually. She currently supervises ten staff members, and coordinates 600+ volunteers. She proved her ability to persevere through challenging times when she led the program, with volunteers through the global pandemic and continued to serve and feed those in need in Jefferson County.
Becky's official start date will be August 16. She has already hit the ground running and has spent time shadowing our current interim director of SLP and attended SLP graduation on Wednesday, July 26. After graduation she met with former teachers and support staff to debrief from the Summer Learning Program. This provided Becky with vital and crucial feedback that will assist her as she begins her new role.
Pictured above: Becky and her husband, Quinton Wright, have two sons, Maverick (7), and Jon (3). Maverick attends Avondale elementary and will be in 2nd grade this fall.
Becky would like the IPC congregation to know, "I am overjoyed for the opportunity to pour into children and serve the community that I love. I look forward to meeting many new faces and I'm excited to see what this new season brings."
Please welcome Becky as she joins the IPC staff and continues the work of Children's Fresh Air Farm, partnering with church members, educators, and volunteers, to direct such an invaluable and historic IPC ministry.
"This is the confidence we have in approaching God: that if we ask anything according to his will, he hears us."
~ 1 John 5:14