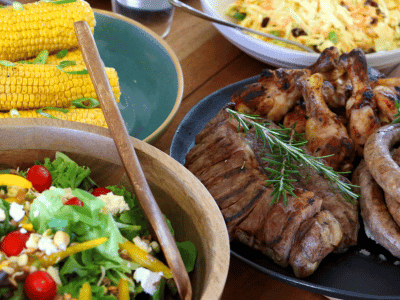 Disposable plates, paper napkins, cheap plasticware, and other non-durable consumer goods make up about 20% of America's waste stream—a problem that becomes particularly apparent during summer cookout season.
Reduce waste by investing in durable, inexpensive reusable dishes and flatware for parties and picnics. Use cloth napkins, and avoid single-use plastic cups and water bottles.
---
Did you know?
This is IPC's 7th consecutive year to be a certified Earth Care Congregation.
To become certified as Earth Care Congregations, churches take the "Earth Care Pledge" and complete activities and projects in the fields of worship, education, facilities, and outreach.