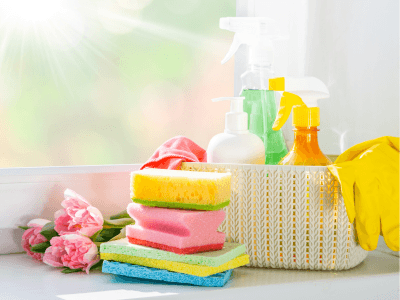 Is spring cleaning on your mind? Here are two, quick and easy tips:
You can swap traditional cleaning supplies for non-toxic, eco-friendly options. The Eco-Care Team invites you to explore the Environmental Working Group's rating system at EWG.org to find safer products.
Also, consider donating unwanted clothing, appliances, and furniture to a reputable charity or second-hand shop. Giving these items a second life helps the environment and helps others; you may also be eligible for a tax deduction.
---
Did you know?
This is IPC's 7th consecutive year to be a certified Earth Care Congregation.
To become certified as Earth Care Congregations, churches take the "Earth Care Pledge" and complete activities and projects in the fields of worship, education, facilities, and outreach.