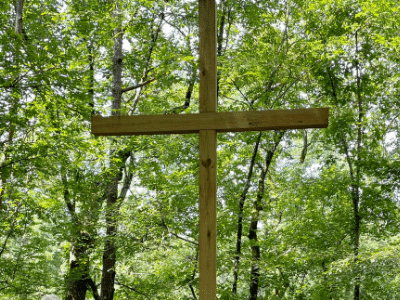 Lent is the forty-day period, not including Sundays, leading up to Easter and is the perfect time to get back involved at IPC. Part of the purpose of Ash Wednesday, which kicks off the season of Lent, is to help us remember that we are but creatures whose earthly lives will at some point come to an end. Death is a reality for all of us, and one of the reasons we remind ourselves of this each Lent is so we can learn to hold loosely to the things of this world, including our own lives and those we love, since we are going to have to let go of them all at some point anyway. They are but temporary gifts that we cannot hold on to forever. Only when we entrust them into the Savior's hands can we truly be free to enjoy them as the gifts they were meant to be and not turn them into idols.
Of course, the good news about Lent is that it does not end with Friday and the cross. It carries us right into Easter, where we are reminded that death is not the end of our story, that we have a God who has conquered the power of death in our lives. God is even able to bring new life where there only appears to be hopelessness and death.
Our Lenten sermon series is going to be on this theme, From Death to Life, as we look at passages in the Bible where God took dead-end situations and brought forth new life that no one could have imagined. The amazing thing is that God continues to do that in our lives even now. Of course, it is when the body of Christ is gathered together that the Savior does his best work. I hope that you will make it a priority to come to worship and take part in discipleship and fellowship opportunities during Lent so that, together, we might draw closer to the Savior, who alone can give us life.