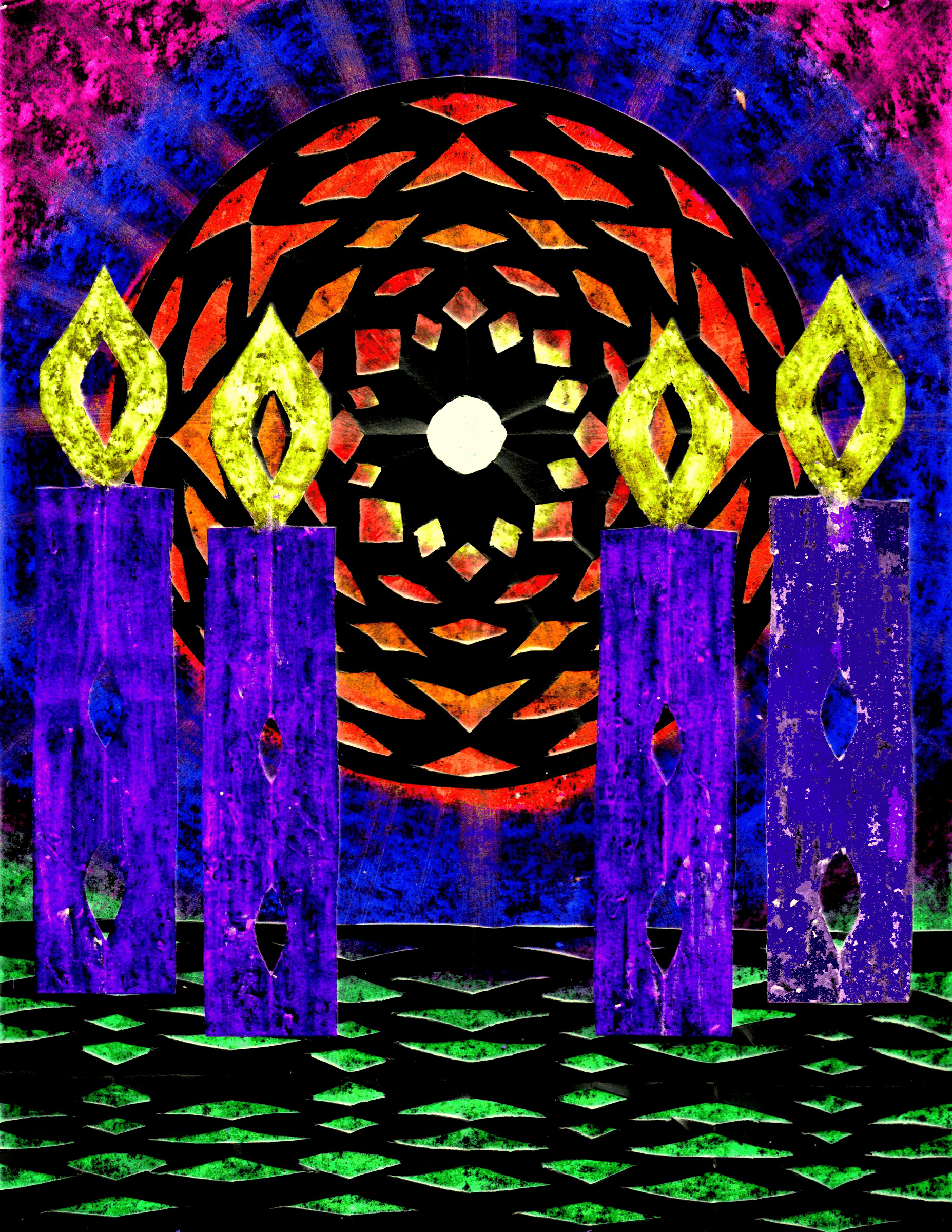 SCRIPTURE
Matthew 1:18-25 ESV
18 Now the birth of Jesus Christ took place in this way. When his mother Mary had been betrothed to Joseph, before they came together she was found to be with child from the Holy Spirit. 19 And her husband Joseph, being a just man and unwilling to put her to shame, resolved to divorce her quietly. 20 But as he considered these things, behold, an angel of the Lord appeared to him in a dream, saying, "Joseph, son of David, do not fear to take Mary as your wife, for that which is conceived in her is from the Holy Spirit. 21 She will bear a son, and you shall call his name Jesus, for he will save his people from their sins." 22 All this took place to fulfill what the Lord had spoken by the prophet: 23 "Behold, the virgin shall conceive and bear a son, and they shall call his name Immanuel" (which means, God with us). 24 When Joseph woke from sleep, he did as the angel of the Lord commanded him: he took his wife, 25 but knew her not until she had given birth to a son. And he called his name Jesus.
DEVOTION
Generations of silence have been broken as this angel brings a new word to Joseph. 
A sudden message comes from Israel's God in the midst of the personal uncertainty, fear, and scandal overshadowing Joseph and Mary's betrothal. But this message from Jehovah is not one of condemnation but hope. To Joseph, the angel says, "do not fear." What is happening now is by design, God is working in ways you can't imagine. The child being formed in Mary's womb is none other than the long-awaited savior of Israel. You shall call his name Jesus for he will bring salvation to the world, breaking the ancient chains which bind all hearts. 
This message to Joseph is the same to us today. 
Beloved of IPC's Christmas Eve Devotion, do not fear. Though all may be spiraling out of control around you, Immanuel is not far off. God is still in our midst, working and weaving redemption through all things. In this time of Advent, don't set your eyes on what is seen. Fix them on what is unseen and anchor your hope in the promise that just as Jesus came to Joseph and Mary 2000 years ago, so too he will come again. Christ's second advent is just on the horizon and he will finish his work of making all things new.
PRAYER
Lord, 
In the demands and distractions and disappointments of life in this world, it can be easy for us to lose sight of our purposes. The messages of the world and the doubts of our hearts can speak so loudly, and it can be so easy to look for pragmatic solutions to the challenges we face. We can put our functional trust in our own effort or find comfort in fleeting things. 
But in the midst of all these things - good, bad, or otherwise - you have spoken an eternal Word, and that Word pronounces good news for weary souls, hope for despairing hearts, and forgiveness for guilty sinners. You declare to us in Jesus that salvation has come, and is coming. That our pardon is secured, and our hope is found. 
So forgive us and give us fresh ears to hear the good news of your salvation and renewed eyes to see the goodness and greatness of our Savior. Restore our hearts, enliven them. Warm them where they have grown cold and reawaken those eternal longings for your will to be done, fully and completely, on earth as it is in heaven. 
During this Advent season, we ask, with fear and trembling, that our hunger for your presence would deepen so that our hope in your promises will abound. Help us to long to gaze upon our Savior, and help us to yearn for the salvation he offers and the deliverance he will bring. 
Amen.