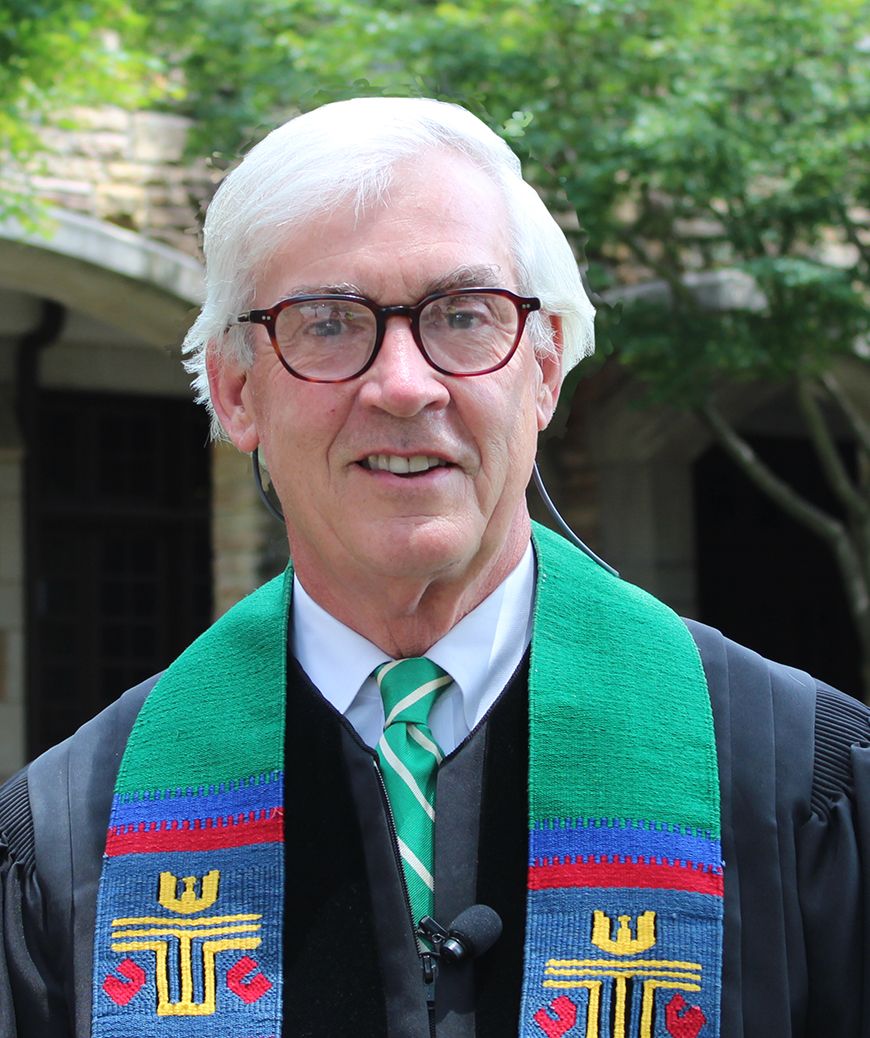 This Sunday, May 23, we celebrate the power of the Holy Spirit descending on the disciples after Jesus left them when he ascended. We call this day "Pentecost." For Christians, Pentecost comes 50 days after Easter, hence its name. 
Many of you know this, but for those who don't, churches like IPC (e.g., Catholic, Episcopal, Lutheran, Methodist, and many others) follow a "liturgical" calendar. The days and seasons earmarked in our liturgical calendar are: Advent, Christmas, Ordinary Time after Epiphany, Lent, Passion Week, Easter, and Ordinary Time after Pentecost. Following this calendar orders our year in a different way than all the other calendars we follow by providing a deeper and more Spiritual meaning to the days of our lives. 
At Pentecost, after the disciples were gathered together waiting and listening for the Spirit to come, praying to God, and organizing themselves, the Holy Spirit descended upon them bringing the courage and power to preach, teach, and care for each other in a new way. This "new way" is what we now call the "church." While the Christian church was built on the foundation and traditions of the Jewish Temple, it was also about opening up to the "new" way brought by the Holy Spirit. 
New in their acceptance of all people and not just Jews as God's chosen. New in that it was based on the proof of God's amazing love through the grace found in Jesus' life, death, and resurrection. New in the way the followers of Jesus were called to become unified as Christ's embodiment in the world. 
As Christians, we confess as did Paul. "So, if anyone is in Christ, there is a new creation; everything old has passed away, see, everything has become new!" (2 Cor. 5:17). I love the thought of the Holy Spirit passing away the old to let "new" things into the world. This year above all, we celebrate as the miracle of a vaccine has helped the old and tragic Covid-19 virus begin to pass away so that a "new," hopefully more Spiritual way will follow.  
IPC can celebrate the "new thing" the Holy Spirit has helped bring in the coming of Rev. Kevin Long as your next Pastor beginning your "new" season together. And each of us, as Christians, can open ourselves to the passing of the old and the coming of God's new thing too—if we are willing to stay gathered, wait, listen, and pray for it to come upon us. It comes down to this. If we want a "new creation" in our lives, we have to be willing to give up the old and pray for the new. Disclaimer: Hold on to your hats; it's going to be a wild and wonderful ride!