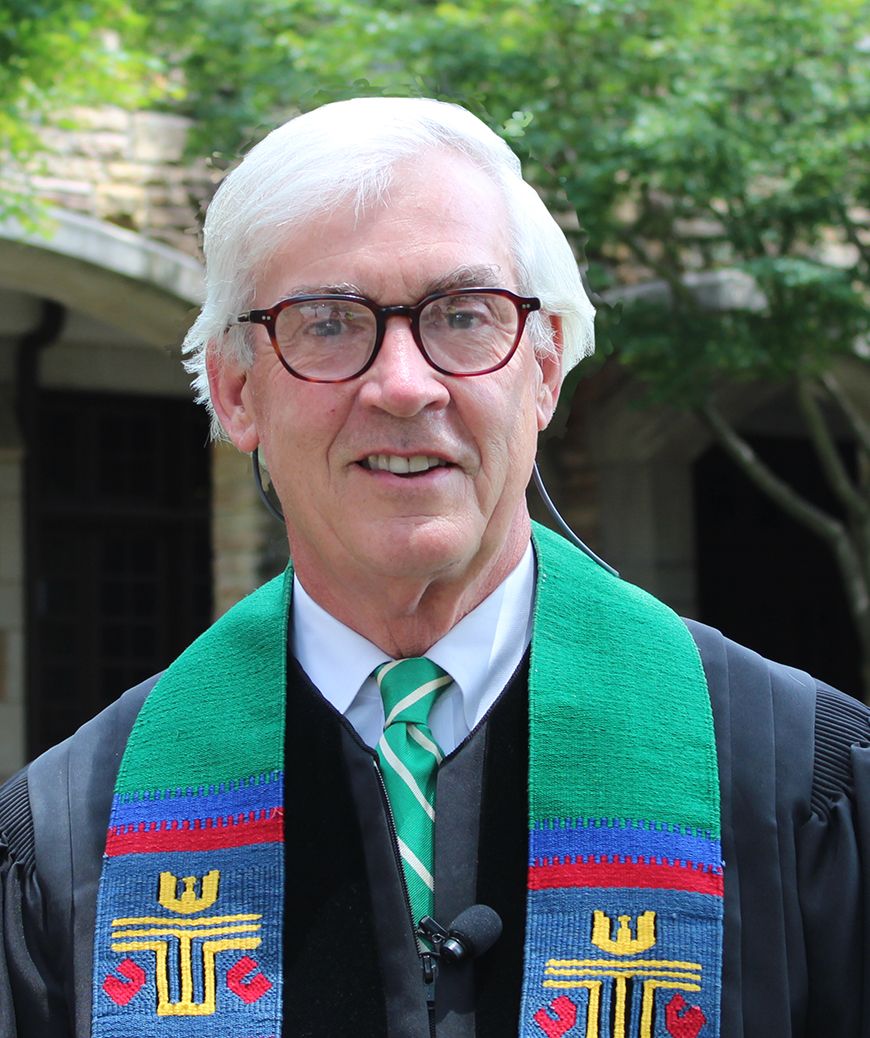 It is the day after the tragic violence at the Capitol and I'm asking all of us, as followers of Jesus Christ, to devote time to prayer and meditation before we react in the many unhelpful ways of which we are capable. Prayer itself is a process that becomes stronger the more we practice it as a way to connect to the "light in the darkness."
Personally, I have found it helpful to follow the five-step process below from the great Presbyterian Preacher George Buttrick. It is theologically and spiritually grounded and easy to remember. However, since prayer is personal, you can follow whatever process you find regenerative. The point is to practice.
Between each of the "kinds" of prayer below, remember that time should be spent in quiet contemplation and meditation. Again, deep breathing is a good practice to use often. Prayer is listening before speaking, receiving before asking, reverence before recitation.
1. Self-preparation
Quiet our hearts and minds by breathing deeply several times. Then, either physically or spiritually, come to our knees. This is the posture of reverence, humility, and faith in God who is the "truth, the life, and the way" Jesus revealed in his own prayerful life.

2. Thanksgiving and gratitude
It is vital that we specifically recall the places, people, and times for which we are deeply thankful. Five are enough; it could last for hours or even days if we really opened up to it. Remember specifics like, "I thank you, God, for our country that believes in the rule of law and democracy; thank you for this new day before us to start again; thank you for my loved ones (pets even); thank you for the birds that sing, the air we breathe..." This portion should end, Buttrick says, with "solemn resolve." "Lord, seal this gratitude upon my face, my words, my generous concern for my neighbors, and my every thought and act."

3. Confession
This is an honest and fair assessment of our motives, our nature, and our need to blame others or even ourselves too easily. Buttrick said, "To be merciless with anyone, even ourselves, is no virtue." While it is not always possible to confess to those we have wronged, it is good to confess to God whom we have more deeply wronged. How often? 7x70 Jesus said when asked, which means it takes almost unending practice to have eyes to see.
Like prayers of gratitude, these prayers should be specific. A good one for today might go, "Lord, forgive me for the anger and animosity I feel toward those who do not agree with my politics." Buttrick suggests this, "Lord, I confess (this) jealously, (this) envy, (this) cowardice, (this) bondage to a dark habit, (this) part in the world's evil." As with gratitude, this should end with resolve and the willingness to repent.

4. Intercession
Again be specific. Intercessional prayer requires pondering the burden of the conditions and persons we bear on our hearts. Buttrick suggests we start with the names of our enemies and the release of our need to find revenge: "Bless so-and-so who I cannot seem to forgive. Keep them in your favor. Banish my bitterness."
Intercessional prayer also names our leaders, our statecraft, our healthcare workers, our friends and loved ones: everyone who comes into our heart who needs our prayers. It would be good to make a prayer list to keep track of things. As with every part of prayer we must vow to be more active and faithful in trying to help alleviate the social, political, or personal conditions that contribute to their burdens.

5. Petition
These are our own personal earthly needs for health, faith, and flourishing. They necessarily come last. We need the safeguard of the earlier prayers in order not to make us the main subject of all the objects in order to "fear the encroachment of a selfish mind," Buttrick reminds.
Sometimes we can only lift up prayers of lament, of banging on heaven's door, of dread or helplessness. Sometimes it will be friendship-talk with God about our daily affairs, issues, struggles, joys, etc. As Jesus said, "Be not anxious... but in prayer and supplication, with thanksgiving, let your requests be made known to God."
Always remember, however, that our sight is dim and our purposes always have mixed motives. Therefore, we end with "nevertheless, not my will, but thine be done," to be followed with adoration, "In the name of Jesus Christ, Amen."
If we consistently practice a process of prayer before we act or react, our lives and this world will be more "filled with the knowledge of the glory of God as the waters cover the sea."
Now, this is needed, as much as ever.