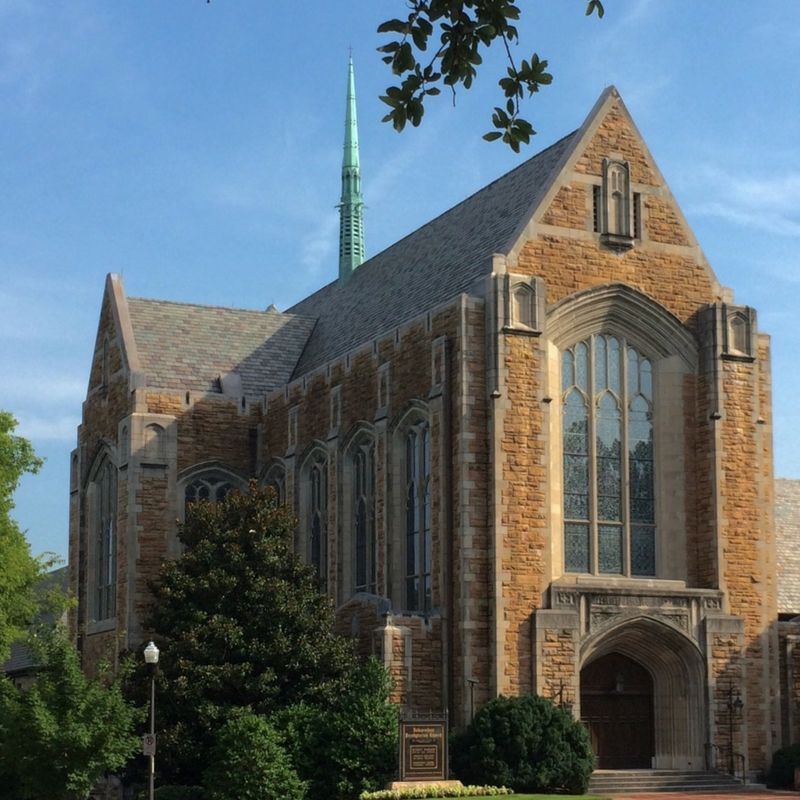 Dear IPC Members and Friends,
I have been asked a few times recently, "Would you still have come knowing everything that is going on at IPC?" My answer is this, "Of course, this is a wonderful church and these things are not large in the big scheme of things." Most of what's going on I knew before I came. However, I have to admit that with Director of Youth Ministries Isaac Toney's announcement about stepping down and going back to Atlanta, things got a "little larger"…but not insurmountably so.
It may seem to you that we will be left working with a skeleton crew but not so. Since life is not as fast paced as normal, Rev. Lucy Turner, Rev. Susan Clayton, Rev. David Seamon, Dr. Jeff McLelland and I are handling the pastoral and worship load during this down COVID-19 time, and the rest of the staff are doing things all over the place, literally, at home, the beach, the mountains, and church, but working hard still.
David has had several Zoom meetings with the Youth Committee and Isaac with the youth about moving forward from here. Many have stepped up and asked to help plan things going forward.
Yes, there are glitches. Yes, Zoom meetings are but a shell of what being together is like. Yes, we are getting things done. And yes, we are putting on a "full court press" to find ways to replace Isaac, Brian, the Director of Children's Ministries, and Lucy starting in October. Some of these positions may end up being interims until your next pastor is called but hopefully recent experience shows that "interims" are not too bad. Related to this, the IPC Pastor Nominating Committee made a resolute and hopeful report to the Session last Tuesday night via Zoom and shared that they are well on their way toward reaching their goal.
Finally, since I started May 1st, this email serves as a sort of quarterly report to you. Except for the state of the world around COVID-19, and all the other changes, things at IPC feel strong and energized relatively speaking. The reason is of course, you. Your continued support to each other relationally, serving others in Community Ministries*, involvement in the Children's Fresh Air Farm, the weekday school, worship, and your financial contributions continue to be the real energy that keeps things strong. This is why I am still very excited and honored to be here.

Gratefully,
Steve Goyer
sgoyer@ipc-usa.org                                         
*Through Community Ministires, we are continuing to meet the increasing needs of our neighbors by sending more than 70 people a week to City Meats to receive food boxes through our expanded voucher program, 85 students received Chromebooks and snacks delivered to their homes for a virtual Summer Learning Program (SLP), nearly 200 free meals have been served through our Bogue's and Rojo partnership, 100 families are receiving 50 lb boxes of fresh produce through our Farmers to Families program every two weeks, and 70 lbs of produce grown at the Children's Fresh Air Farm was also given to the Farmers to Families program. Our families are also feeding members of our homeless community and women and children at First Light through two sack lunch programs. We are also pivoting again to seek creative and faithful ways to serve our STAIR and SLP students academically and with food support while Birmingham City Schools goes all virtual the first nine weeks of the school year. All of this is thanks to your willingness to serve and additional gifts to Community Ministries.
In Congregational Care, our Deacons and Love Thy Neighbor Team are finding new ways to reach out and support our adults in their 80s and 90s during this time. 
Wonderful ministry continues to happen here at IPC.