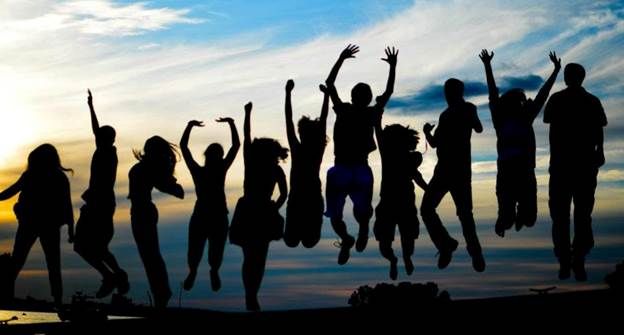 Nearly three years ago, we embarked on a journey with Ministry Architects to create a space for our youth to grow, to lead and to wrestle with the tough questions. We wanted a safe, positive space for them to explore those questions stemming from our faith and from their lives.
The process of selecting a new director of Youth Ministries presented an opportunity for our youth to grow and lead. Vann Walthall, a high school senior at the time, asked for youth to participate. As he told the Session, "Youth are the church of tomorrow. It's important they are part of the decisions made."
It was this understanding of youth ministry as a ministry of the entire congregation that first drew Isaac Toney to apply for the position. Isaac is a native of Athens, Georgia and began his own faith formation at First Presbyterian Church in Athens where he was an active participant in the youth ministry and youth choir. He attended Centre College, a PC(USA) affiliated college in Kentucky. There, he started to hear his call to ministry or as he describes it, "[God] yelling at me in a lot of different ways." Isaac went on to the Candler School of Theology at Emory University where he graduated with a Masters of Divinity in May.
Our Youth Ministry mission states, "The IPC youth ministry exists to join in God's generous welcome of all types of people, to cultivate transforming environments for growing in the love of God, and to reflect Christ to one another and the world."  For Isaac, "it takes an entire church to nurture a connected youth group!"
Isaac is passionate about creating places for our youth to ask honest questions and wrestle with the answers.  His philosophy of youth ministry involves intentional spaces where youth learn to be leaders, particularly in the worshipping life of the church beyond Youth Sunday.  In order to do this, there must be one-on-one relationships where youth know that they are being heard.
God works in mysterious ways.  Eighteen months is a lot longer than anyone thought, with several "almost" along the way.  But without having seen all the other people, Abigail Donovan says, "we wouldn't see how lucky we are to have him [Isaac]."  These youth are not only future of the church, they are church today! 

We are truly grateful to the search committee. Each of the members graciously gave countless hours to finding the right person to lead the future leaders of our church. Thank you to:
Tommy Thomson
Margaret Cross
Abigail Donovan
Penney Hartline
Langston Hereford
Jaimie Hollingsworth
Kara Scholl
Jenny Walker
Lee Walthall
Vann Walthall
Sarah Warburton
Isaac is settling into Birmingham. His first day at IPC will be Monday. Susan Dukes and Emily Frandsen will stay with the Youth Ministry and assist him with our youth programming. Please join us in welcoming him to the IPC family.  Feel free to send an email to itoney@ipc-usa.org introducing yourself or telling him what your favorite place to eat or visit is in the '­Ham.
 
Grace and Peace,
David
Rev. David Seamon, director of Missional Engagement