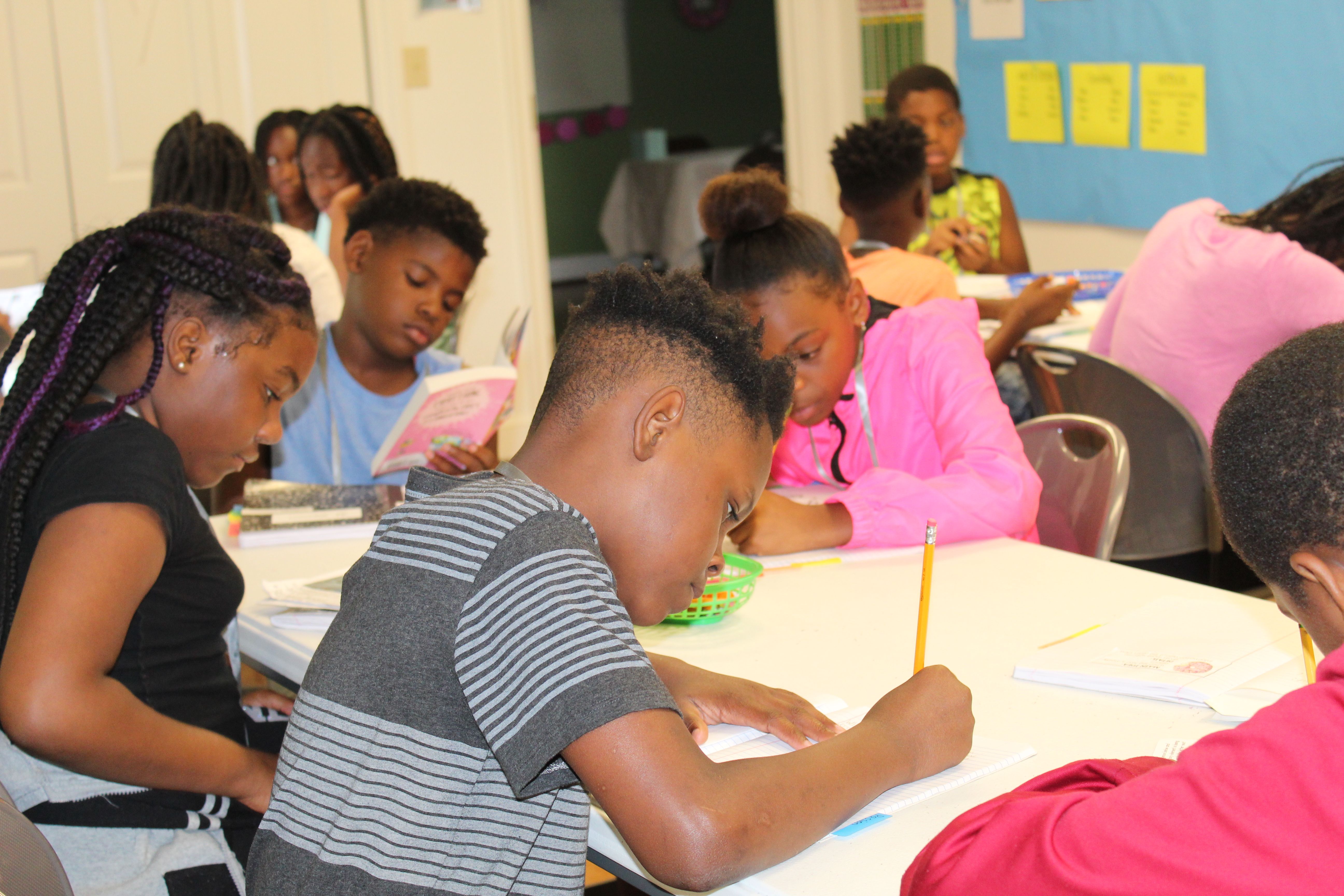 The excitment of a summer filled with learning, music, art, swimming, nutrition, gardening, and field trips often ends with a few tears. The Summer Learning Program graduation is a tearful event. By then, students have grown academically by several months and spiritually.  Typically, the fifth graders are leaving the Farm for the last time… until now.
After many conversations with parents and students (and lots of pleading), we expanded the Summer Learning Program to serve rising 6th grade for the first time and the response was overwhelming. Most surprising and fun of all, both of last year's fifth grade teachers wanted to move up and stay with their class so that they could experience summer at the Farm together again. This is what the expansion means to returning teacher Kaitlin McPeake and her students:
"The Summer Learning Program provides more than just a summer of learning for our students. It provides a safe, loving, caring place for each student to grow in their faith, friendships, and confidence, as well as their academics. These rising 6th graders are at a very pivotal point in their lives. This is the time that many question who they are, what they believe, and begin to decide who they will become. Thanks to the expansion of the Summer Learning Program these amazing students will now get to spend this pivotal time in an environment filled with God's love.

I am so thankful to be given the opportunity to love, laugh and learn with these students again this summer. Last summer, these amazing kids changed my life. I watched as they grew in their confidence, strength, faith and academics. Their silly jokes, determination to succeed, love for the Lord, and caring hearts are the reason I have been counting down the days to the start of the Summer Learning Program.

Thank you for providing the opportunity for these rising 6th graders to spend this summer surrounded by love and comfort as they learn and grow through this chapter of their life."
Thank you all for your continued support as we grow our staff and property to serve more students. This summer we are welcoming 120 students through our gates and into the thin place we call, "The Farm." We are blessed indeed!