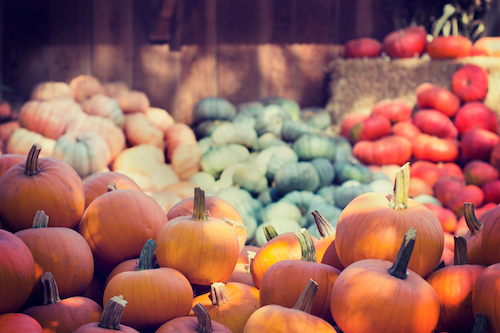 There's a slight chill in the air. The cooler temperatures are a reminder that fall has arrived. Celebrate the season with fun and fellowship at the Fall Festival this Sunday at the Children's Fresh Air Farm. IPC member Frances Ellen Morris and our Children's Ministry staff have planned a wonderful event with games, face painting, a petting zoo, hayride and dinner. We will also be welcoming our neighbors- our Summer Learning Program and Day School families.
We are also reaching out to our neighbors living on the Florida Panhandle by collecting relief supplies. Donations for Hurricane Michael survivors can be dropped off in the bridal room until Friday at noon. Boy Scout Troop 28 has volunteered to load the supplies into their trailer and take them to the City of Birmingham's central drop off point. You can see a list of items to donate further down in this eUpdate.
A special meeting of the congregation is scheduled for this Sunday. It convenes with opening prayer during the 11 am worship service. The business meeting follows. We will take action on several items including to dissolve the Rev. Elizabeth Goodrich's call as associate pastor. Read more about the meeting below.
See you Sunday,
Bill