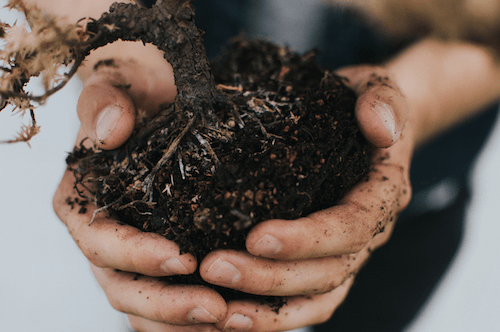 At Tuesday night's Session meeting, we learned how our ministries and our members are continuing to uphold our mission statement of "Joining God in the World, Welcoming Our Neighbors." A wonderful way to see how we are carrying out God's call to serve others is simply by looking at the success of the Summer Learning Program and how the Children's Fresh Air Farm Ministry Team is planning to expand programming to reach more students and families. This year's Summer Learning Program had a record number of graduates- 73! Instead of being part of the "summer slide" and losing months of academic skills, these students had an average academic gain of 2 months. Some students gained one year in just six weeks of learning. Director Catherine Goudreau presented the new strategic plan, which plans for an expanded Summer Learning Program to include more students and year-round programming for those students beginning in 2019. There is so much incredible ministry underway at the Farm thanks to Catherine, the CFAF Ministry Team, staff and volunteers.

We also received good reports from the Finance Ministry Team that showed our spending and income was in line with other churches our size, as well as an update on the Youth Grant Team. The team is our largest yet with 17 high school juniors and seniors. Due to their size, they are split into two groups. Each team has $10K to award in grants. They have already begun their five site visits. They will conduct more remotely before making their awards. You will be able to hear about the process and how they selected their grant recipients on Monday, November 5 at 5:30 pm. You won't want to miss it!

Congregation President David Turner also presented a resolution honoring Rev. Elizabeth Goodrich's four years here at IPC. During this time, she served as an Associate Pastor and Director of Discipleship. The resolution states in part, "Elizabeth has been an insightful and effective leader who brought to her position a heightened level of professionalism." Her final day is October 31. 

Finally, the Session voted to place new member Peyton Chandler under the care of IPC as an Inquirer. This is the first step towards ordination and a time to continue discerning his calling. He recently left his job in advertising to work for Vestavia Hills United Methodist Church as the Coordinator of Worship & Congregational Care with plans to attend Beeson Divinity School. IPC has two other Inquirers under its care- Interim Director of Youth Ministries Emily Frandsen and Cammie Coulter, the daughter of Children's Ministries Director Cindy Coulter. Mary Sellers Shaw, the daughter of New Member Coordinator Cindy Shaw and Session member Steve Shaw, is also under the care of the church. She received a call to First Presbyterian Church Franklin, TN as the Director of Mission and Outreach. She will be ordained in 2019. Please keep them all in your prayers as they continue to discern and answer God's call.
See you Sunday,
Bill