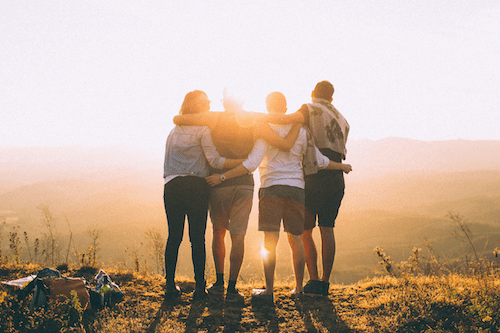 Two weeks from today will be the last day of school for many students. It's also Graduation Day for our Mountain Brook High School seniors. It seems only appropriate that seventeen of these incredible young people who have brought so much light into our lives, our sanctuary and our church community will be recognized during our 11 am service. The seniors will receive the same crosses that they wore on Sundays while serving as acolytes as gifts to wear out in the world. We'll also install our new acolytes. In all, we will be recognizing more than 70 students serving as our light bearers.
In addition, we will be dedicating a new Corinth stole for the IPC Beadle to wear on special occasions. This stole, given by the Morgan family in memory of long-time IPC member Peggy Morgan, was hand-embroidered over the past year in London by Susan Pilkington-Hanna, a master embroiderer of the Royal School of Needlework. To complement the Beadle's stole, the Morgans have also gifted three new sterling silver true Celtic crosses and donated two additional English torches and their brass bases. Members of the St. Andrew's Society will be in attendance in worship at the 11:00 am service this Sunday.
Our new director of the Children's Fresh Air Farm, Catherine Goudreau, will join us for a Moment for Mission during all of our worship services Sunday. Catherine moved into this position in January. Since then, she's been working on new additions and partnerships with the Summer Learning Program, like the introduction of cross curriculum and a nutrition program through UAB's Health Happy Kids. Work on a strategic plan is wrapping up with plans to use the Farm's gardens for instruction and expanding the Farm's ministry to include year-round programming. You can learn more about this ministry on Sunday.
Finally, an early "Happy Mother's Day" to all of the mothers, grandmothers, and women who are helping to mentor children. You are often the first people we turn to for comfort, advice and support. Thank you! Perhaps we don't say it enough for all you do.
See you Sunday!
Bill