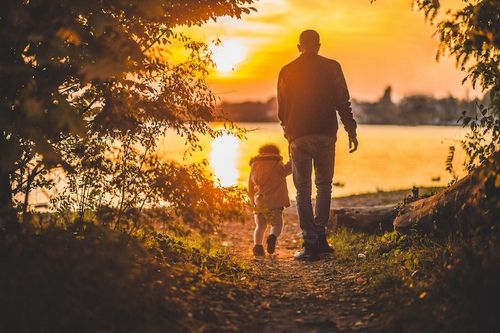 "I have no greater joy than this, to hear that my children are walking in the truth." III John 1:4.
The verse from the third letter of John comes to mind as I reflect on our worship services last weekend. Five days later, conversations in our hallways, meeting rooms and classrooms still come back to our incredible children and youth. Our young people led both morning services in the sanctuary and the 5 pm worship service in Highland Hall. We were also treated to a special worship service led by our children in The Great Hall called "God's Gifts." We got the chance to sit back and witness their talents in service. Please take a moment and watch all of the sermons on our YouTube channel if you haven't already. Each one delivered by graduating seniors came from the heart. They spoke about hope, the desire to exemplify God's love in the world and continuing to grow their relationships with God. There is something for each one of us to take away from the sermons reminding us that these children and youth are truly gifts from God.
Another school year is coming to a close. As we approach the end of the academic year and exams, please keep our students in your prayers, particularly our young people and college students. Some of them are still making decisions about plans for next year. IPC member Lynn Huddle assembled a bulletin board on the first floor about our seniors detailing some of those plans. There are some baby pictures and fun facts. Believe it or not, one senior did call the IPC van "his dream car!" Take a moment to stop by downstairs and see it.
Finally, this Sunday is STAIR Sunday. Our STAIR students will join us during morning worship to recite "All Things Bright and Beautiful." It's a wonderful opportunity to see how this ministry and many of our members who serve as volunteers are making a difference in the lives of these 48 students from Birmingham's Hayes K- 8.
See you Sunday!
Bill
Dr. William J. Carl III, Senior Pastor