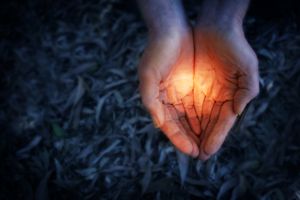 Every day, you show us the light of Jesus Christ in your own lives. I made a similar statement to our children and youth during worship last Sunday. However, it applies to our volunteers as well. It's volunteer appreciation week, and I'd like to thank each of you for graciously giving of your time and talents to the Lord here at IPC this year. Without you, we wouldn't be able to continue carrying out Christ's ministry and expanding our work in the community in new ways.
If you are looking for a way to get involved, consider volunteering at the Children's Fresh Air Farm this coming Saturday. We will be welcoming more than 24 Summer Learning Program campers back to the Farm for a day of fun. We'll also be planting in the garden and doing other work to continue preparing the Farm for lots of exciting upcoming programming. Look for more information further down in the eUpdate.
This coming Sunday is Youth Sunday! We'll be celebrating with 175 young people involved in IPC's Youth Ministry, young people who truly bring light and joy into our homes and lives. Out of this group, a total of 48 will help lead all of our worship services. But we'll have a special moment for our 28 graduating seniors during the 11 am service. We'll recognize them and challenge them to live in favor with God and experience the Grace of God as they leave for college and other opportunities.
Our children also have a special treat for us. Everyone is invited to the Great Hall at 10 am for a special presentation entitled, "God's Gifts." The children will lead us through a worship service showing us what they've learning in Catechesis of the Good Shepherd. This event is for the whole church community, so please come and show your support!
Finally, please don't forgot the IPC Choir will perform Mozart's Requiem this Sunday. The concert will take place in the Sanctuary at 4 pm featuring soloists Kristine Hurst-Wajszczuk, Adrianne Price, Brad Diamond and Chris O'Rear. All are welcome to come to this free concert. Childcare is available.
See you Sunday!
Bill