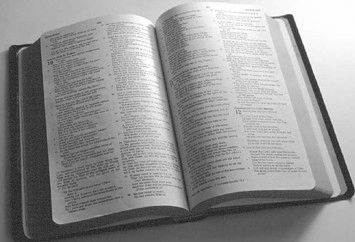 As you are reading this eUpdate, 41 IPC young people and 8 adults are packing their bags and making final preparations for the youth retreat in Gatlinburg, Tennessee. They leave for a long weekend of service, outdoor activities, Bible study and fellowship. This group sets a new record as the largest to travel with Youth Ministries! Thank you to all of our volunteers who helped to make this trip possible. A special thanks to two young adults, Charlie Deer and Joe DeLozier, who are stepping back into acolyte robes for the 11 am service Sunday to allow two of our acolytes to attend this retreat.
In the coming weeks, we will be welcoming new people to the IPC staff. You may already notice a new face behind the receptionist desk. Please take a moment to introduce yourself to Lea Anne Hardy (pronounced "Leanne"). She moved to Birmingham from Huntsville a few months ago. This is her fourth church to work for in her career but the first Presbyterian one. She works Tuesdays, Wednesdays and Thursdays and will take your Wednesday night dinner reservations. She will also be able to assist you with filling out baptismal forms and Easter and Advent flower contributions.
Nancy Skinner wore quite a few hats here at IPC. She is still serving as our wedding coordinator. But her new member duties are now being fulfilled by Cindy Shaw, so if you know someone who may be interested in learning about IPC or joining, please introduce them to Cindy.
We have two other people joining the staff in the next few weeks. I'll tell you more about them in upcoming eUpdates.
Also, new Bible reading guides for 2018 are now available in my administrative assistant's office, the receptionist desk, the Narthex and the Parlor. A copy can also be found online by clicking on this link. Please get one soon so you can continue reading the Bible daily since one of the marks of alive, active and growing churches is that the members are reading the Bible daily.
Finally, please note that the Annual Congregational Meeting will take place following the 11 am worship service to hear report from the President of the Congregation, a report on the Budget for 2018 and to vote on changes in terms of call for the pastors. As the Session finalizes and votes on the Budget for 2018, it's not too late to make a financial pledge for this year if you haven't done so yet. I can say this—your pledge and participation will make a huge difference in what we are able to do at IPC this year! If you are ready to make one know please contact Lucy Turner to let her know via email at lturner@ipc-usa.org or call her at (205) 933-3706.
See you Sunday!
Bill
IPC Senior Pastor Dr. William J. Carl III