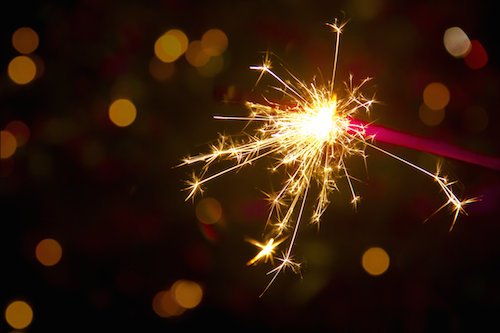 Welcome to 2018! We are excited about all the new programming opportunities awaiting you and your family in this new year.
Over the last few days, Congregation President David Turner has been meeting with senior and pastoral staff to get better acquainted with us and our work here at IPC. One of David's goals is to see more members actively engaged and rising to leadership positions within our congregation. These discussions with staff have already led to new ideas for how we can all work together to achieve this goal.
This Sunday, we will welcome and recognize some new leaders with the ordination and installation of our 14 new elders and 14 new deacons during all the services. Each one of these individuals has unique talents that can help IPC continue its mission in 2018. We are excited to see how they will work with deacons and elders who are continuing on as well as David and Congregation Vice President Penney Hartline.
Our Winter Christian Education Term begins this Sunday with Catechesis of the Good Shepherd resuming for children and Discussion and Donuts for youth. A special reception will be held in the parlor for adults at 10 am. It's a wonderful opportunity to experience fellowship and learn more about Sunday classes. Now is the time to register for our Strengths in Service class to learn about your God-given strengths and how to put them to work both here in the church and out in the world. There will be a class during the Sunday school hour from 10- 10:50 am and another one on Wednesday nights. Cindy Shaw will be happy to provide you with additional information.
The new year is a good opportunity to try new classes and sign up for new volunteer opportunities. Please take a moment to make time for Wednesday nights at IPC. We serve dinner in the Great Hall beginning at 5:15 pm. Classes follow with new offerings starting this upcoming Wednesday including a leadership development class for young adults called F.I.V.E. (Faith, Identity, Vocation, Engagement) and the Poetry of George Herbert and Henry Vaughan. Rehearsals also just got underway for the Children's Musical for children in K- 6th Grade. There is something for everyone in the family. Join us!
See you Sunday,
Bill
IPC Senior Pastor Dr. William J. Carl III