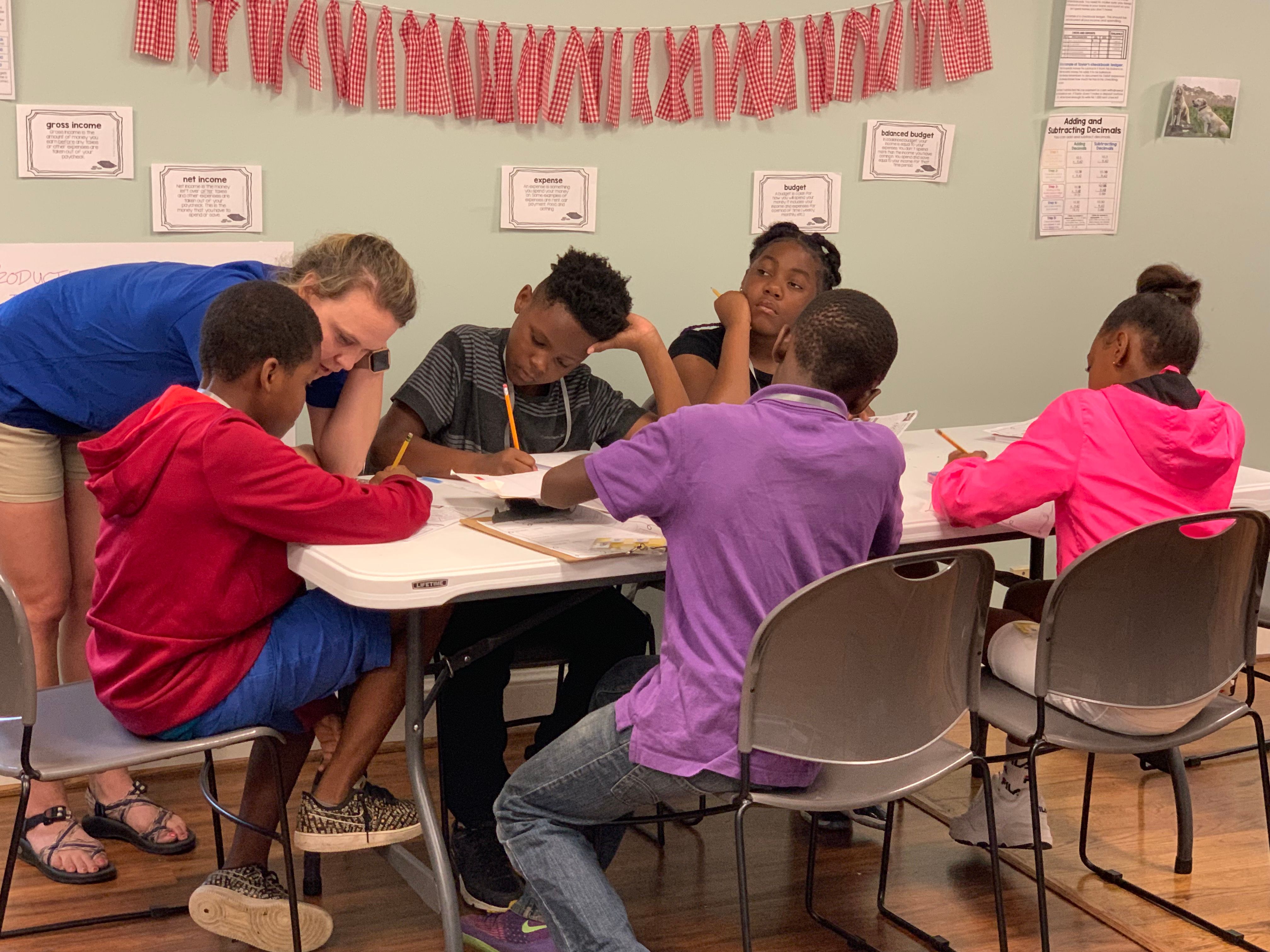 If you haven't been to the Children's Fresh Air Farm in the past two years, come see how God has been at work! In its 96th year, CFAF is hosting its ninth Summer Learning Program and thousands of man hours have been put into making the campus look its best. 
The Children's Fresh Air Farm Committee hopes you will take the opportunity to come to the congregational picnic on Wednesday June 26 from 4:30-7:30 to celebrate this important ministry.  
Why are we so excited about the Farm's work?  
The largest class of Summer Learning Students (111 registered up from 78 graduates last year) are currently at the Farm during the day
Rising 6th graders are invited for the first time due to renovations in the Big House
Renovations and improvements have been made to the Big House, pool house, chapel, playground, dining hall and gardens
14 excellent teachers and aids plus 20 committed volunteers are providing individual and small group attention to these students
Eagle Scout projects have been completed there including additional seating at the fire ring, beautification of entrance and improvements to the pavilion in the woods
During the Summer Learning Program, students begin each day with breakfast followed by math and reading. Most mornings you will find small groups of scholars scattered around using the Farm as an outdoor classroom. Rather than losing skills during the "summer slide," our students make significant advancements of two and a half months in reading and five months in math!
Lunch follows then chapel where the sounds of singing and clapping bring joy to all within hearing distance and the students hear a strong message from God's word. In the afternoon, the students swim, arrange flowers, learn to prepare healthy snacks, sing some more, enjoy recreation and many enrichment activities.  After an afternoon snack, the students are done for the day.
These children know that they are loved by God and by each person at CFAF.  They thrive in life-changing ways. Come and see for yourself what IPC is doing at the Children's Fresh Air Farm. Come as a site visit, come for the fellowship, come to play corn hole but come. We think it is sort of a big deal.  
In Service to Him, 
The Children's Fresh Air Farm Committee
Register here for the picnic by Monday, June 24.