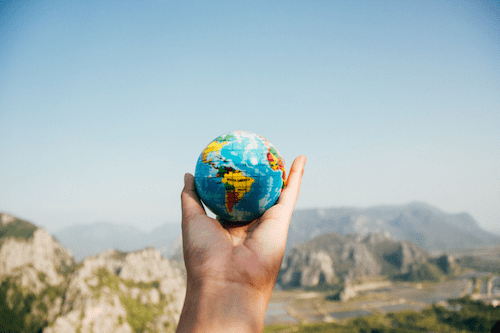 Most of us will embark on new journeys this summer. For many of our graduating seniors, it begins tonight when they accept their high school diplomas. For our mission teams, it begins Saturday as our first team boards the plane for Zambia. For others, perhaps it's a trip or a volunteer opportunity. Take a moment to listen to where and how God is calling you.
Several years ago, a man named James heard God calling him back to Sudan, a war-torn nation where he grew up and witnessed genocide. At nine-years-old, he attempted to flee an attack fearing his family dead but found himself conscripted as a child soldier. He later made his way to Kenya where he "lived on the run" for 15 years witnessing friends eaten alive by wild animals and living on the streets, begging for food. He was desperate to get a Visa to go to the U.S., Great Britain or Australia. He did. But instead of taking the Visa, he accepted $300 and returned to Sudan to help the orphans left behind because he heard God's call. He heard the call and answered it. In 2005, Make Way Partners found James preaching under a Mahogany tree and teaching 153 orphans how to read from one text book. He's now working with this ministry supported by the IPC Foundation, which cares for more than 750 orphans and fights against human trafficking by working with widows and former slaves.
His story and Make Way Partners' message is incredibly powerful. That's why Make Way Partners President Kimberly Smith Highland will serve as our guest preacher this Sunday during the 5 pm worship service in Highland Hall. She will be joined by James as well. Please join us for what we know will be an inspiring service.
Finally, due to the Memorial Day holiday, we will have combined adult and children's Sunday school. Our church offices will be closed Monday. But this Memorial Day, we honor our veterans, active service members and their families who have sacrificed to protect our freedom. Thank you for your service!
See you Sunday!
Bill