Advent at IPC
73rd Annual Holiday House Tour & Tea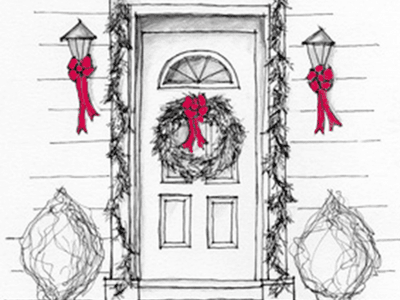 On Saturday, Dec. 10, we will release our virtual Holiday House Tour and invite you to experience an in-person Afternoon Tea and tour of IPC. Purchase a Holiday House ticket for yourself or as a special gift to friends and family members.
A standard ticket includes a link to this year's virtual tour delivered to your inbox to enjoy through the holidays and will be available for purchase throughout the holiday seasons.
New! The premium ticket offers an in-person experience at IPC including an Afternoon Tea and tour of sanctuary and parlor. On December 10 at 1 pm, join us and enjoy a seated tea with selection of warm beverages, finger sandwiches, pastries, and scones in the Great Hall before exploring the beautiful, historic campus festively decorated for the holidays.