Celebrating God's Creation
Room 108 & G05 on Sundays at 9 am
Children gather throughout the summer on Sunday mornings for combined summer Sunday school classes. Rising 2's - 5k meet in Room G05 & rising 1st - 6th meet in Room 108. They will study An Illustrated Earth: Celebrating God's Creation. Classes will not meet on holiday weekends - Sunday, May 28, July 2, & September 3.
---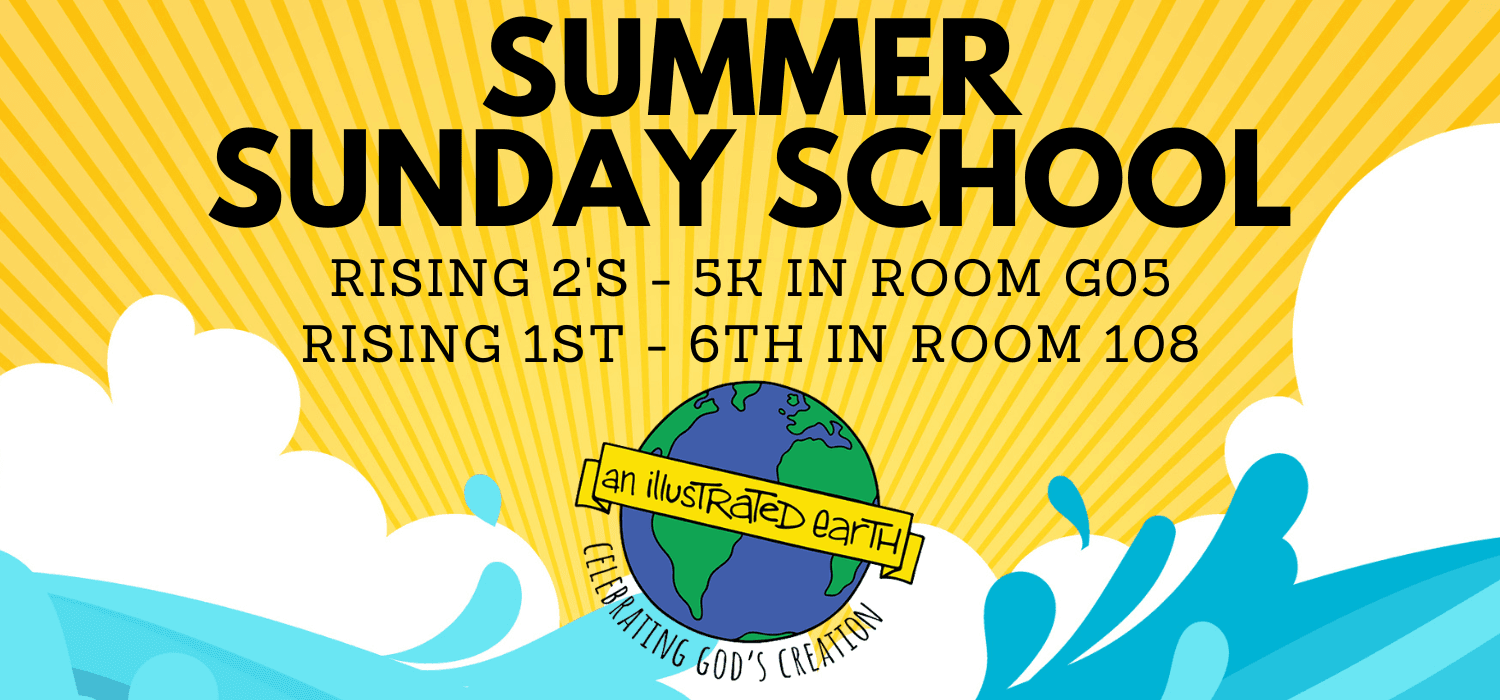 IPC Kids will study An Illustrated Earth: Celebrating God's Creation which focuses on Bible stories that celebrate water, plants, food, and animals. It is designed to draw children ages preschool to sixth grade into conversation with biblical stories that relate to these elements of God's creation.
Each lesson highlights a particular biblical story and provides opportunities to focus on hearing and reflecting on the story with open-ended questions, creating meaningful art, sharing in an interactive activity based on the story, and providing an opportunity to share God's love.
Catechesis of the Good Shepherd & the regular worship schedule start back on Sunday, August 13.
---
Worship Care at 11AM Service
Following Sunday school, children (age 2 – 5K) may either stay in Atrium and be taken to worship care by our volunteers and Catechists, or you can pick up from Atrium and have them join you in worship. Noted in the bulletin, there will be a time in worship for children 5K and under to be led out of the sanctuary by our acolytes and taken to worship care. This allows older children to experience part of worship in the sanctuary and prepare to stay for the entire service at age 6. Pick up from worship care at the conclusion of the 11 am worship service in Room G08. Worship care is supervised by parent volunteers and IPC childcare employees
---
Nursery Care
Care for infants under the age of two from 8:30 am - 12 pm in Room G22/Day School Nursery.