"He calls his own sheep by name and leads them out. When he has brought out all his own, he goes ahead of them, and the sheep follow him because they know his voice."  ~ John 10:3b-5
A loving and nurturing environment is provided at IPC for children and their families to learn and grow in their faith and to become active participants in the church community.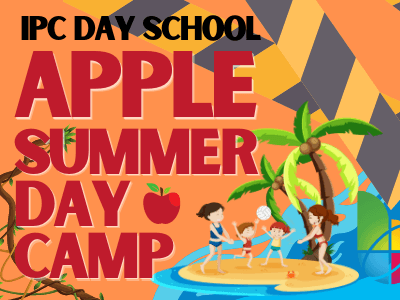 The IPC Day School offers the APPLE Day Camp during the summer months over six separate weekly sessions in June and July. This summer program is an excellent opportunity for children to socialize, learn, and have fun! Online registration for APPLE Day Camp is now closed. If you are interested in joining us, please contact the Day School for availability.