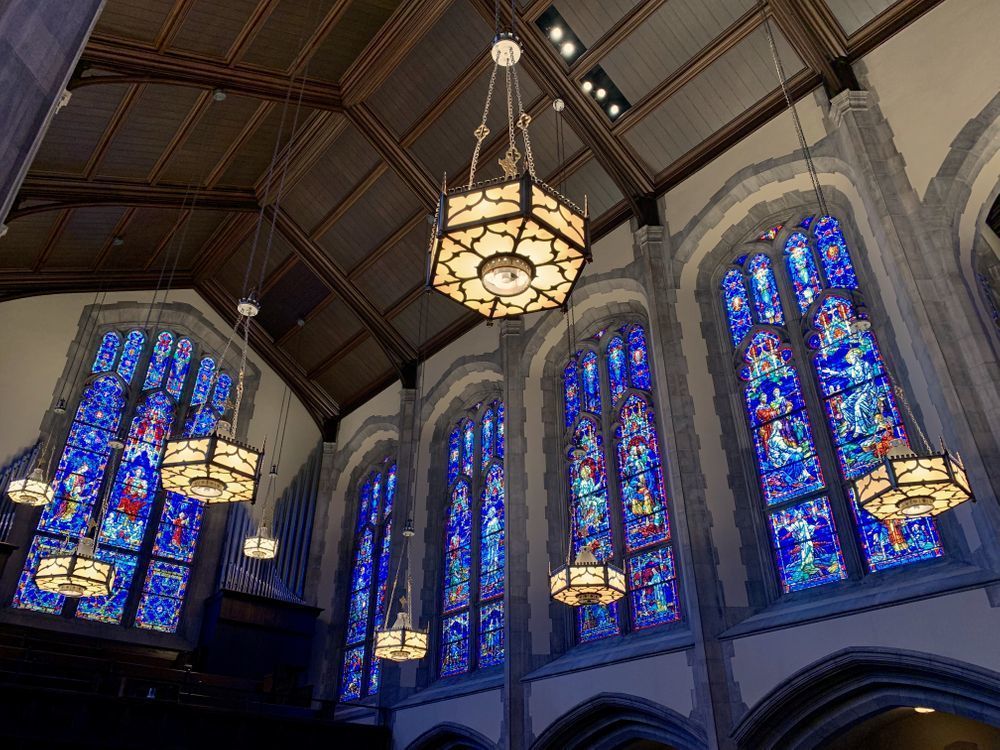 Dear Congregation, 
Blessings for the new year from the Pastor Nominating Committee (PNC)! Despite the uptick in Covid cases in Jefferson County and beyond, we have been meeting weekly as a committee both in person and via Zoom. We have been meeting with our ministers and staff, listening to their needs and assessments of the needs of IPC. We have also been meeting with candidates by Zoom and have been traveling for personal conversation as well. We are excited for where we are in our search. We trust God is leading us forward, always. 
We would like to thank the congregation for the wonderful responses and participation in the survey we sent to everyone. We had a 40% response rate. Our expert at New South Research, who compiled IPC's results and has analyzed many other church surveys, tells us this is an impressive response percentage. The results have been so helpful to the Committee in our discussions with candidates, and in identifying the strengths in ministry that our congregation, overall, is looking for. New South has agreed to make the presentation of the survey results to the Session, when it can be safely done in person. We look forward to sharing it with the congregation as a whole, as well, and are working with New South in preparation of a synopsis report of the results in the meantime.
We understand that this has been an uncertain and sometimes challenging time for all of us at IPC, but it has also been an inspirational time for the PNC.  We have come together and grown as a committee, working on behalf of our wonderful church family. We appreciate all the prayers and help we have received from so many during this process. We thank Steve Goyer for his leadership and support as our Interim. We are dedicated to each other and to IPC moving forward faithfully in this spiritual journey, and in the direction God is leading us.
Faithfully yours, 
Teresa T. Pulliam, Chair PNC
Beth Adams 
Sandy Bean Jr. 
Susan Dulin 
Robert Posey 
Oliver Williams III
Wendell Allen 
Betsy Holloway 
George Taylor III 
Emily Wykle