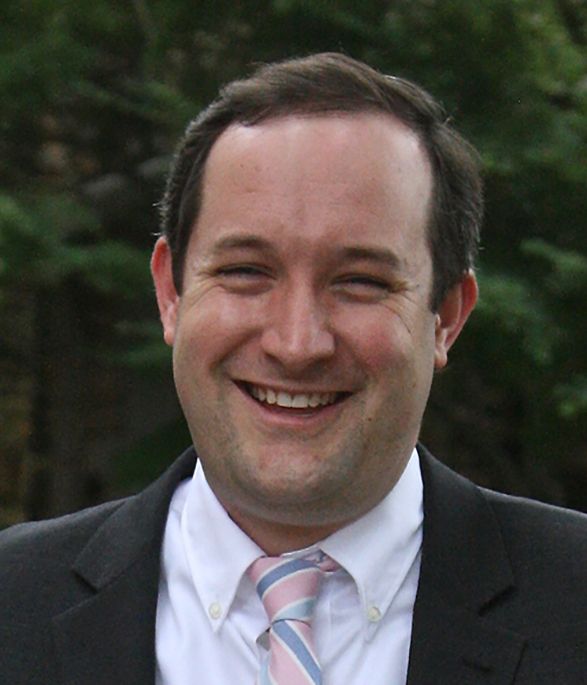 Friends in Christ at IPC,
With more emotions than I could ever hope to articulate, I am writing to inform you that I have accepted a new pastoral call and will be completing my tenure among you in mid-July.
On the one hand, I'm looking forward to what God has in store for me. I've been called to serve as the senior pastor at Riverside Presbyterian Church in Jacksonville, Florida. Riverside bears many similarities to IPC, and will be a remarkable place to serve in ministry. If Riverside sounds familiar to you, it's because it should: I will be serving in Steve Goyer's former position, just as he begins his service here. This is completely coincidental (though "coincidental" is not a theological term!), as Steve was unaware I was considering this call when he began at IPC, nor was I aware that our new interim would be coming from the church to which I was being called. In any event, if you've gotten to know Steve much this past month, you'll know that the opportunity to serve a church where he was pastor for 12 years is certainly a privilege. I'm quite grateful to have received this opportunity.
On the other hand, though, I am deeply saddened at the thought of saying goodbye to each of you. From the moment Sunelle and I arrived in Birmingham, you all (or as I've learned to say, "y'all") have embraced us and made us feel welcome and loved. I've learned more in my first call than most pastors do in theirs, because IPC is a vibrant place involved in a remarkable network of ministries, a lovely range worship services, and is led by an extraordinary staff. I've been privileged to be among you, and want to thank you for nurturing me as I've found my voice, discovered my biggest passions, and grown into my calling to pastoral ministry. Your thoughtful insights, servant hearts, tears, and prayers have been precious to me and I will always remember you with admiration and fondness.
As I am wrapping up my Doctorate in Ministry this month and preparing for the birth of our first child in November, it is time for me to take the next step in God's plan for my life. I am eager to preach weekly, moderate a session, and help cast a vision and shape the mission of a congregation. These are the privileges of being a pastor, but particularly a senior pastor, and I have long prayed for the sort of opportunity that has now been opened to me.
This is all difficult to explain, but I hope you'll understand: It's not that I feel called away from IPC, it's that I feel called to Riverside. And I will depart from among you full of hope that IPC's best days are yet to come, and full of gratitude for all that you have meant to Sunelle and I these past four years. As Paul wrote to the church in Philippi, "I thank my God every time I remember you," so I will be thankful whenever I recall these years in Birmingham.

Your brother in Christ,
Brian Lays