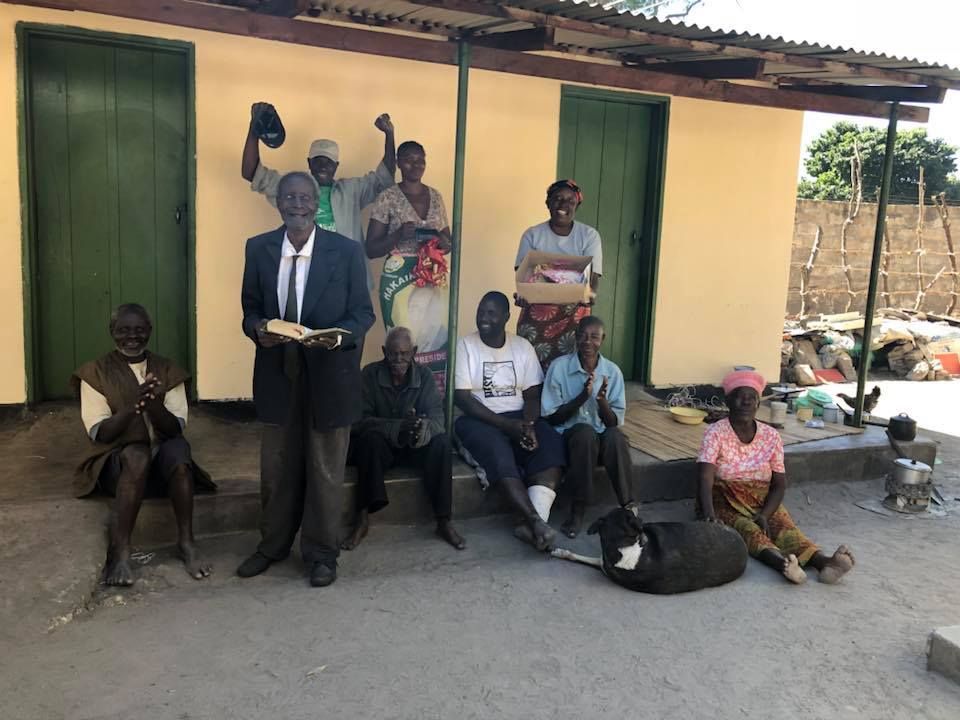 This is a republished article from July 2018.
As the crow flies, it's 8,116 miles from Birmingham to Mwandi Mission in the western province of Zambia. Unfortunately, you can't take such a direct route; the IPC 2018 Mwandi Mission Team's journey covered 12,000 miles and took several days to complete. Why would anyone travel so far by planes, trains, boats and buses when there are worthy missionary opportunities blocks from our church? The people of Mwandi.
For a quarter of a century, members of IPC have made this pilgrimage. Congregants, like Peggy and Michael Balliet, Greg Jeane, Phil Collins, Felix Yarboro, and Rev. Susan Clayton have assisted Mwandi Mission and the United Church of Zambia in establishing a regional hospital, water filtration systems, schools, an orphan and vulnerable children's center, and a home for the elderly. Everywhere you look in the village of ten-thousand, you see evidence of IPC's efforts. More meaningful than any structure or program, you see people who love our church without ever laying eyes on our stained-glass windows. They love us dearly, because they love God first, and they see God's love in our faces, too.
The first time I made this trek with the 2015 IPC Team, my crystalizing moment came in a Bible study. A crippled minister who moves about in sand in a wheelchair told our group, "The work you do here is wonderful, and we appreciate it. But the fact you come so far to be with us is enough. We know you come because you have God's love in your heart." Gulp.
For the 2018 Team, there were many special moments. On our last day, we stopped to say our goodbyes at Kandiana, the elderly orphan's home where we'd painted exteriors of four buildings. Before gathering for a photograph, the oldest resident, a blind man, went into his room and put on a coat and tie and came back proudly carrying his Bible.That evening,the church choir came to sing their farewells.
One longtime friend told Susan, "We are so happy and our spirits are joyful when you come to be with us. We know we are not forgotten. Please, you must always come to us. You are our family. When I saw you today, my spirit danced."
"God, send me anywhere, only go with me. Lay any burden on me, only sustain me. And sever any tie in my heart except the tie that binds my heart to Yours." ~David Livingstone