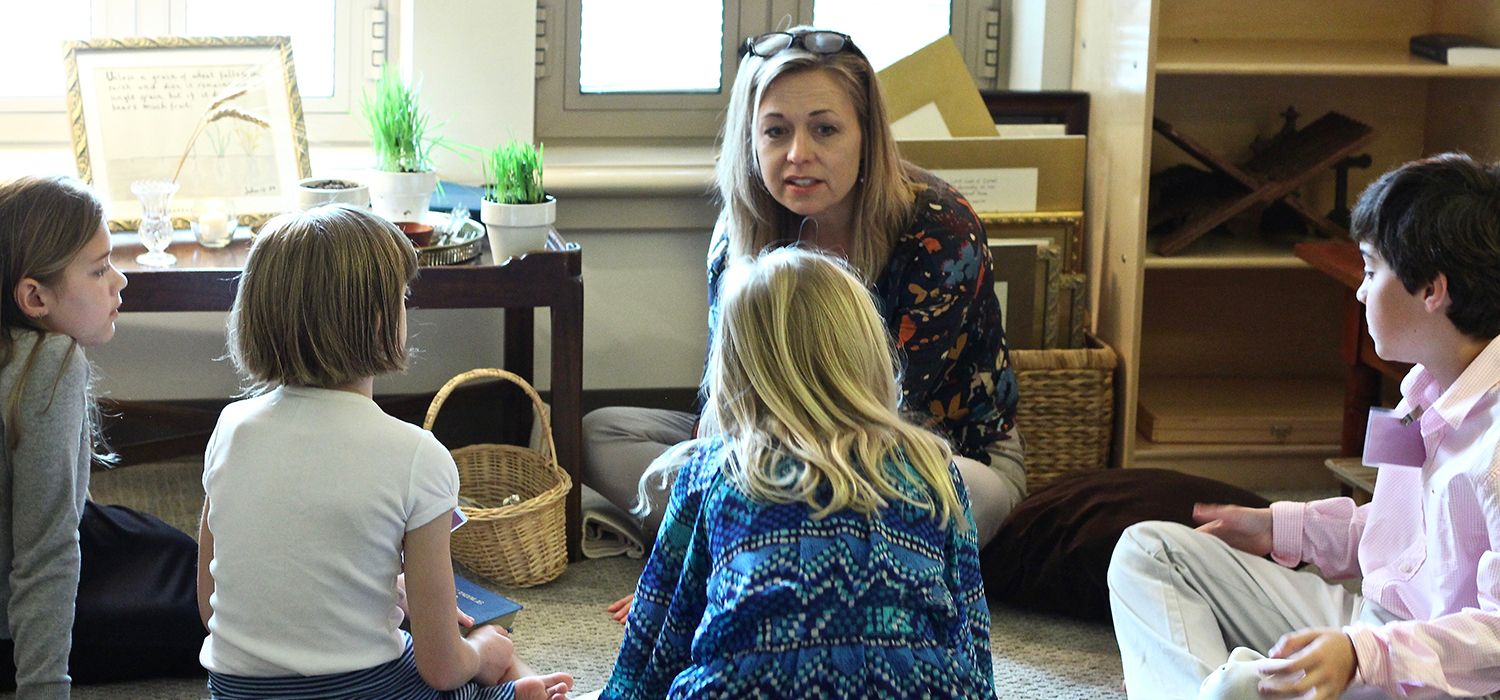 Children's Ministries has spent the past year implementing processes that we focused on with Ministry Architects. We have improved our counting of "Lost Sheep" and counting the faithful, improved communications with our families by building up our family email each week and equipping our families. As we proceeded through the training with Ministry Architects, we realized the need to continue to narrow our focus and prioritize the most important thing – faith development. Our programing has always been intentional, but we made it our top priority to provide opportunities for spiritual growth. 
We start as early as two-years-old with faith forming curriculum that is developmentally age appropriate. We know that starting faith formation early takes advantage of the openness of the child to embrace the concepts taught. Starting with our three-year-olds all the way up to our sixth grade students, we provide our outstanding Catechesis program. This program provides developmentally appropriate works that allow the children to engage in learning that will continue as they grow spiritually. When we allow our children to ponder what is in the lesson without telling them exactly what to take away from it, we allow the learning to continue. Then, as they grow spiritually, they begin to grasp and express more profound concepts and ask amazingly deep questions. 
We also set milestones that encourage our children to recognize their growth on their faith journey. One such event is the fourth grade Bible retreat coming up in September. This retreat highlights the growth the children have experienced in learning about the Bible and how to use it in their everyday life. Other milestones include two-year-olds receiving a story Bible; God's Gifts worship service for third through sixth grade children, and the Christmas pageant for the fifth grade among others. We continue to examine what milestones we have in place and add new ones as needed. 
We are so appreciative of the many people who give of their time and talents to Children's Ministries. Without our faithful servants, the program planning and implementation would not happen!