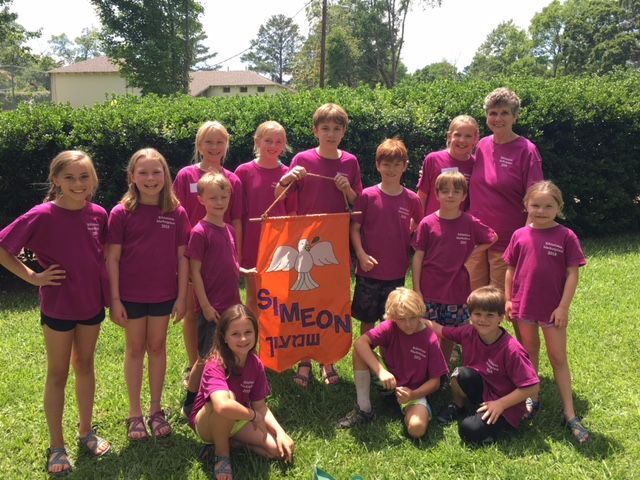 Do you have a favorite thing you do at church? Something that makes you pretty sure you are doing God's work? Mine is Bible Times Marketplace (BTMP). I have been doing it since my girls were old enough to go - 23 years ago. I missed one year when I had radiation for cancer. If you do not know what BTMP is -let me try to explain.
For one week, approximately 100 children and teenagers become the twelve tribes of Israel. We learn about Joseph, Moses, David, Jesus, or Paul. We sing songs, watch dramas about Bible stories, create crafts, bake bread, and generally have fun by creating memories and making new friends. We do all this under a tent on the grounds of the Children's Fresh Air Farm in the summer heat and rain. Because the Farm is truly a "thin place," the Spirit moves among us and it really becomes something special, something holy.
My daughters were always in my tribe then they were my tribal assistants. Finally, they too were tribal moms. We planned vacations around this beloved family activity. My husband, Robert, never missed the program. When the time came that I had to do without my daughters, I was quite sad. But it turned into a very special summer.
I had a little girl in my tribe whose family did not attend church. She had never owned a Bible or heard any of the stories. She loved it and left with a Bible of her own. It was one of my favorite summers.
One of my favorite Bible Times songs is "Surely the Presence." The lyrics simply are "Surely the presence of the Lord is in this place." And He always is at Bible Times and the Farm. Come join us and see!